IFFA is the venue for showing and discussing everything that drives the sector at present and the subjects that point the way to the future. In 2019, the focus of the programme and the exchange of expert opinion was on the top themes of 'optimised production', 'resource efficiency', 'food safety', digital solutions and 'food trends'.
Top themes in the industry 2019

Optimised production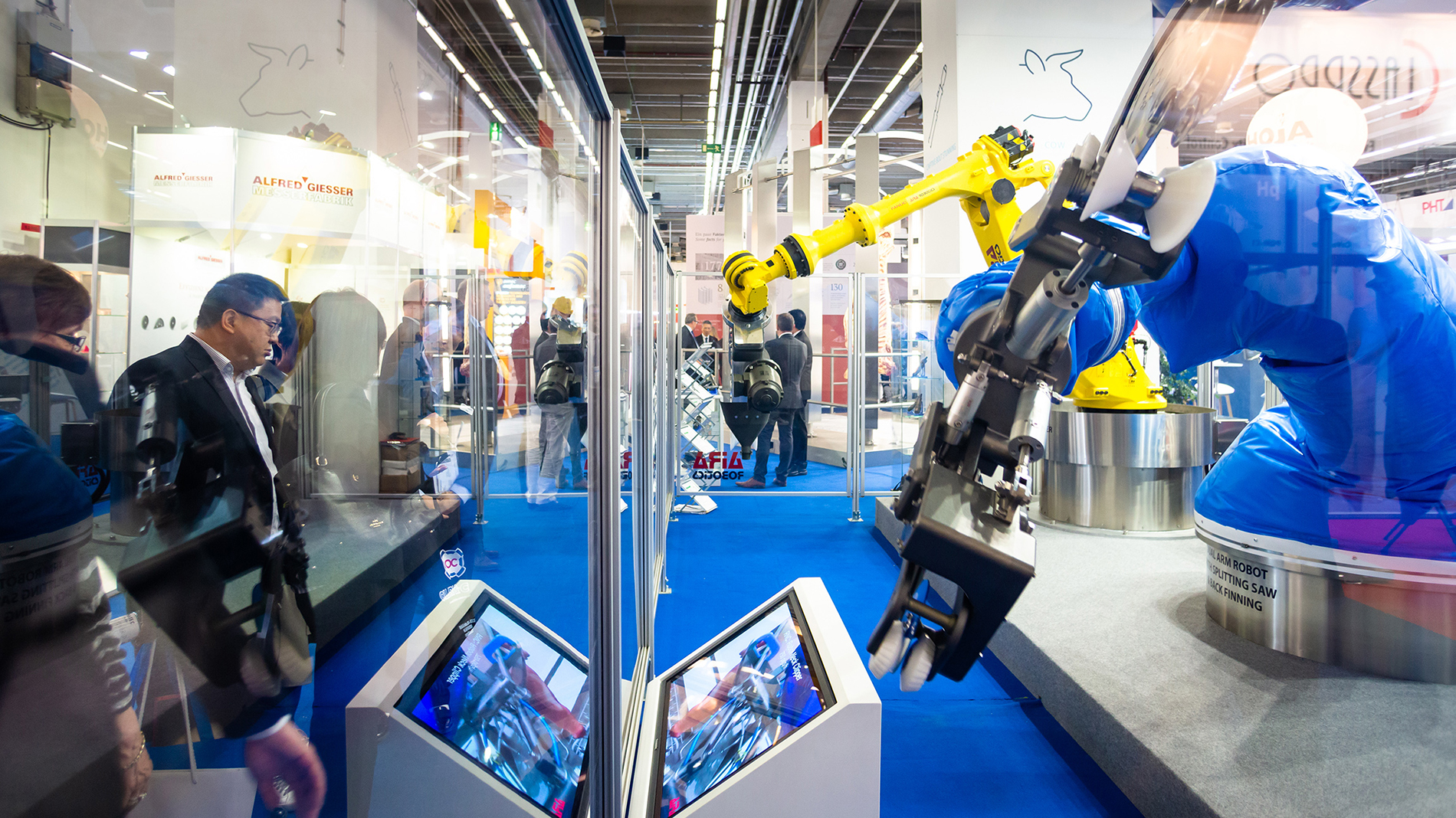 Businesses in the meat and food industry can save time, resources and costs through optimally coordinated production processes. When buying new equipment the focus is increasingly on the overall effectiveness of the plant, but potential is latent even in existing systems, and the task is to uncover it.
Solutions for minimising organisational losses caused by installation, maintenance, cleaning and product change are the parameters for keeping production time as high as possible and thus raising efficiency. For optimised production robotic and automation solutions are needed which can be employed at the individual stages of value addition. Modular plant concepts provide a maximum of flexibility, and intuitive operating systems ensure smooth running.   
Read more in our specialist article "IFFA 2019 - optimised production thanks to digitalisation"
Efficiency of resources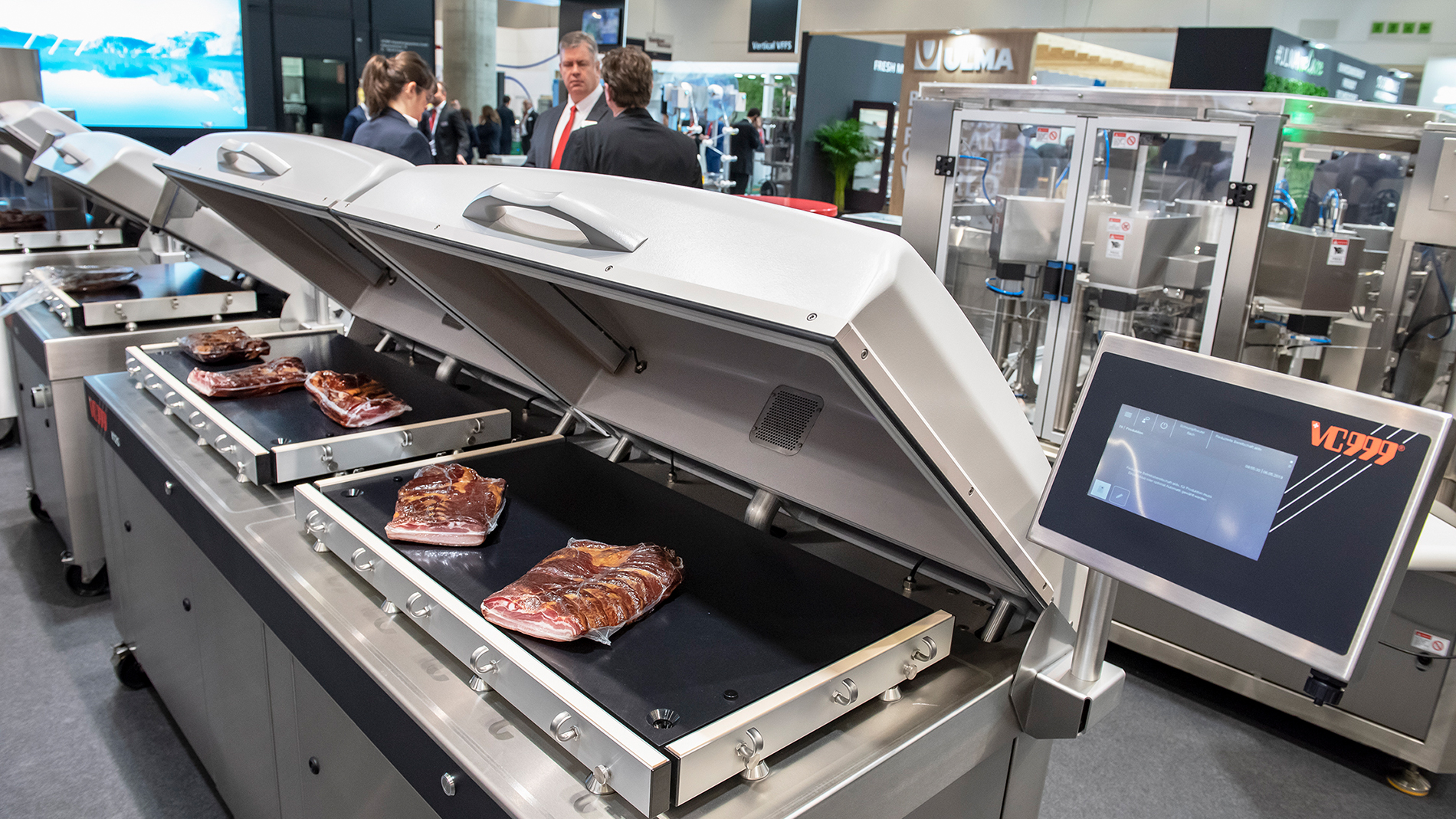 are on offer which help to use energy, water and raw materials efficiently, or to save them. Energy-efficient power units, optimised use of compressed air, reduced water consumption in the production and cleaning process, or the use of process heat – all this and much more is impacting positively on the energy balance and reducing production costs.
In the packaging process the focus is on saving materials. For sustainable packaging it is not the foil material which is decisive but its processing, too. Thus on modern packaging machinery you can set the processing parameters for the foil material very precisely and flexibly.  
Food Safety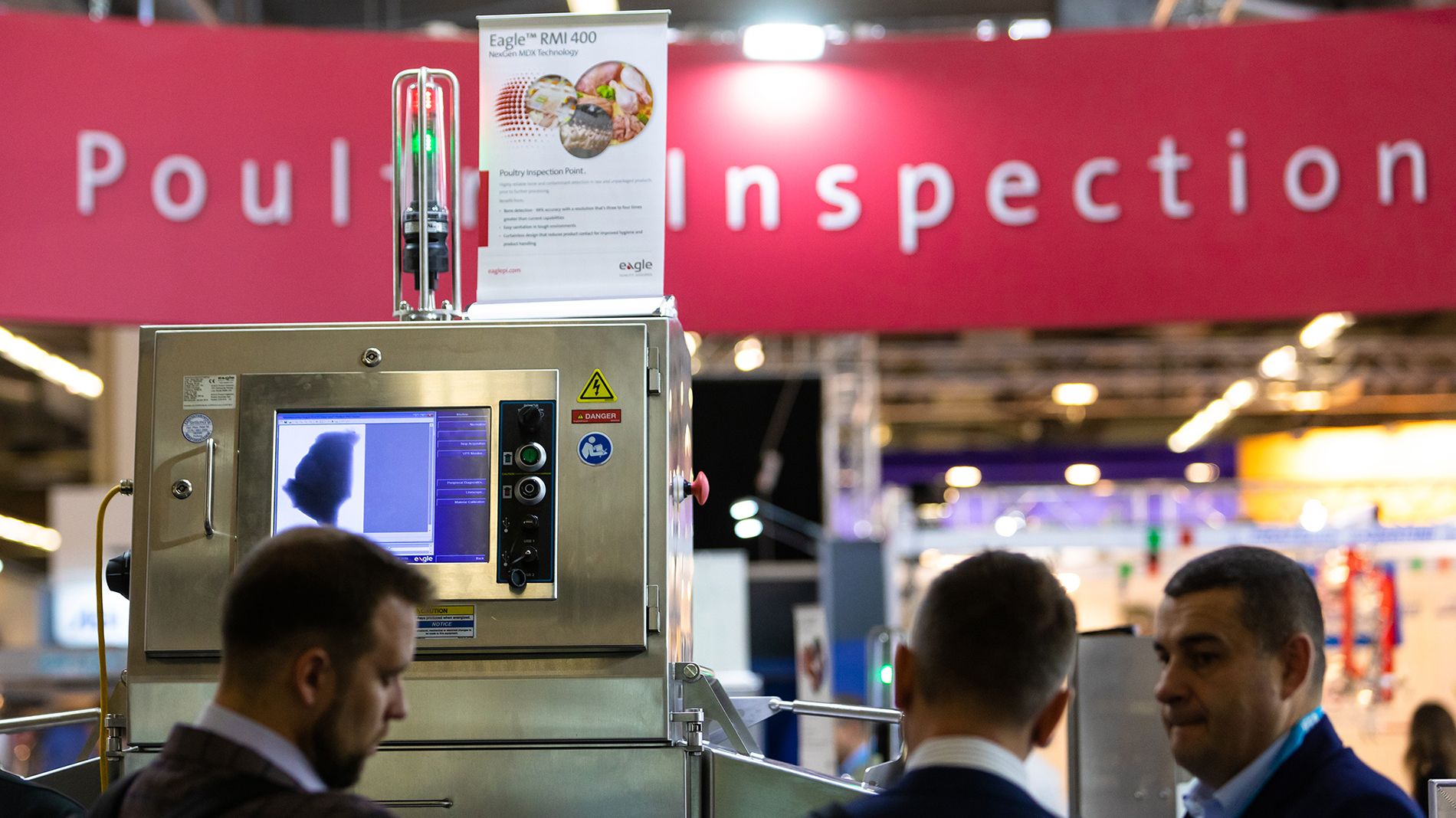 Food safety has the highest priority in the meat industry. The protection of the consumer and his justified expectations of quality and shelf life through optimum product protection must be assured. Machinery of hygienic design is taken for granted and is being constantly optimised. CIP (cleaning in place) procedures are being developed further, in order to avoid oversized cleaning processes. Special CIP sensors indicate whether cleaning is necessary. Monitoring and inspection processes in the overall processing and packaging process offer additional security.
Read more in our specialist article "Hot Topic: Food Safety Technologies for Safer Food"
Innovative packaging solutions are making a vital contribution to the protection of meat as a raw material: in particular, packaging under protective gas ensures maximum shelf life without loss of quality. Packaging protects not only against external influences. It also prevents the loss of fragrance and moisture. Modern packaging materials impact "actively" on the physical, biological and
Read more in our specialist article "Focus on packaging"
Digital solutions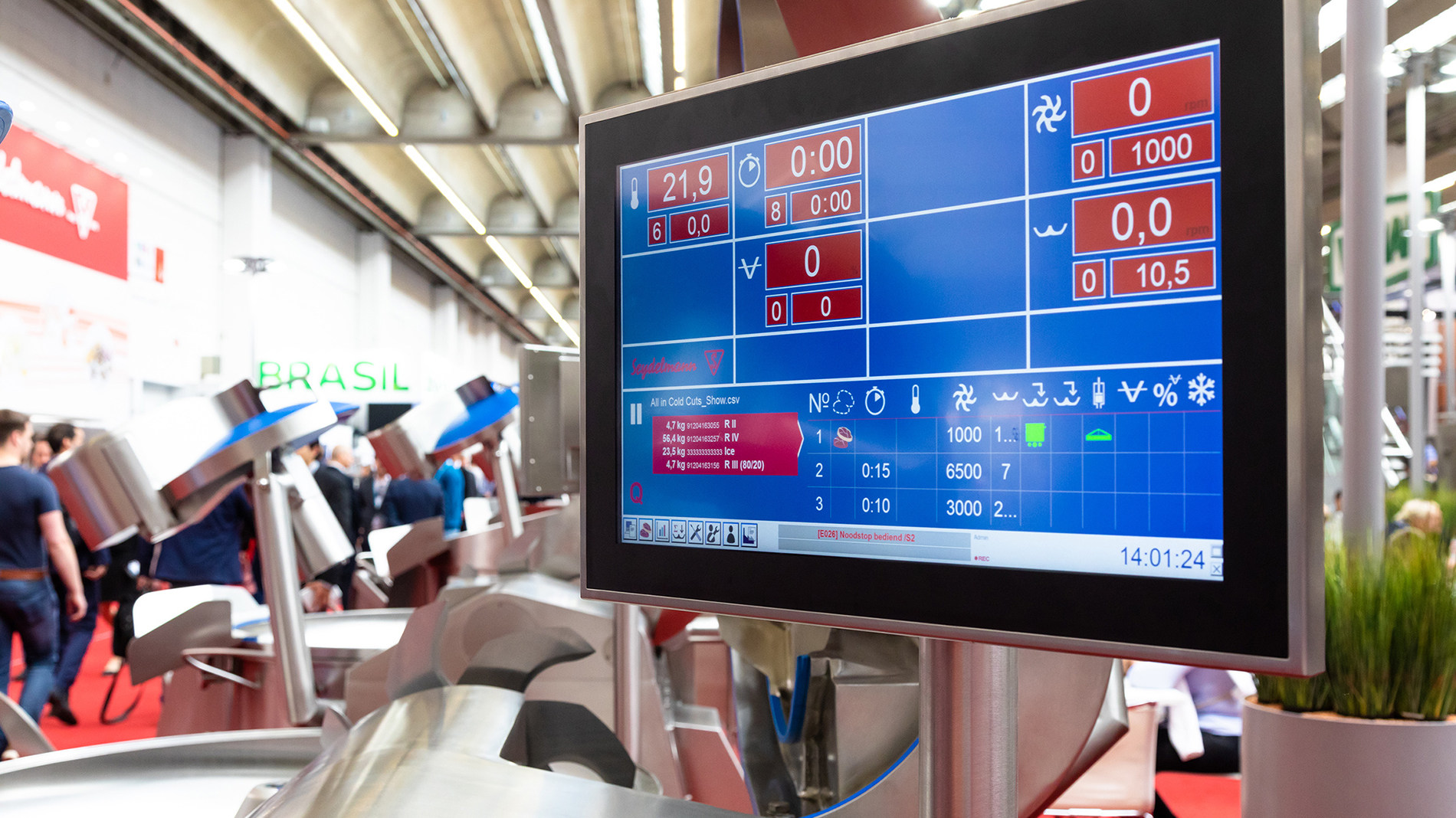 Important partial aspects of digitalised production are already reality. Machinery is equipped with sensors, wireless modules and measuring apparatus, the data from which help to monitor production and to optimise processes. Thus intelligent sensors transmit measurement data by wireless on the state of a machine via an app.
In this way maintenance work is not only foreseeable and capable of planning; it can also be launched from everywhere. The principal aims of digitalisation are optimum production flows, efficiency raising, transparency and flexibility. The smart factory of the future will handle all processes perfectly, will be resistant to breakdown times and able to react at any time to changes in the production process. 
Trends in ingredients, additives, skins and casings 2019
The manufacturers of spices and functional mixtures offer their partners from the butchers' trade and meat-processing industry customised complete solutions and concepts to initiate and promote innovations. In this connection, the roots of many trends, such as clean labelling or clear labelling as it is now also called, go back many years, i.e., the consumer demand for transparency and a natural product appearance, which is not always easy to fulfil. For manufacturers who want to supply products of a constant high standard of quality, this is no easy task. It also applies to products with a supplementary health benefit, especially meat products and snacks with a high protein or fibre content. The mega trend to BBQ has been running unbroken for many years and barely slows down even in the winter months. Consequently, there is a growing demand for suitable marinades and spice mixtures, which also take account of the current trend towards ethnic food, street food and 'pulled meat'.
Read more in our specialist article "Trends in ingredients, additives, skins and casings"
"IFFA is very important for manufacturers of spices and functional mixtures. No matter whether you want to set or to discover trends, IFFA is a must."
Top themes for the butcher's trade 2019
Digital solutions and raising efficiency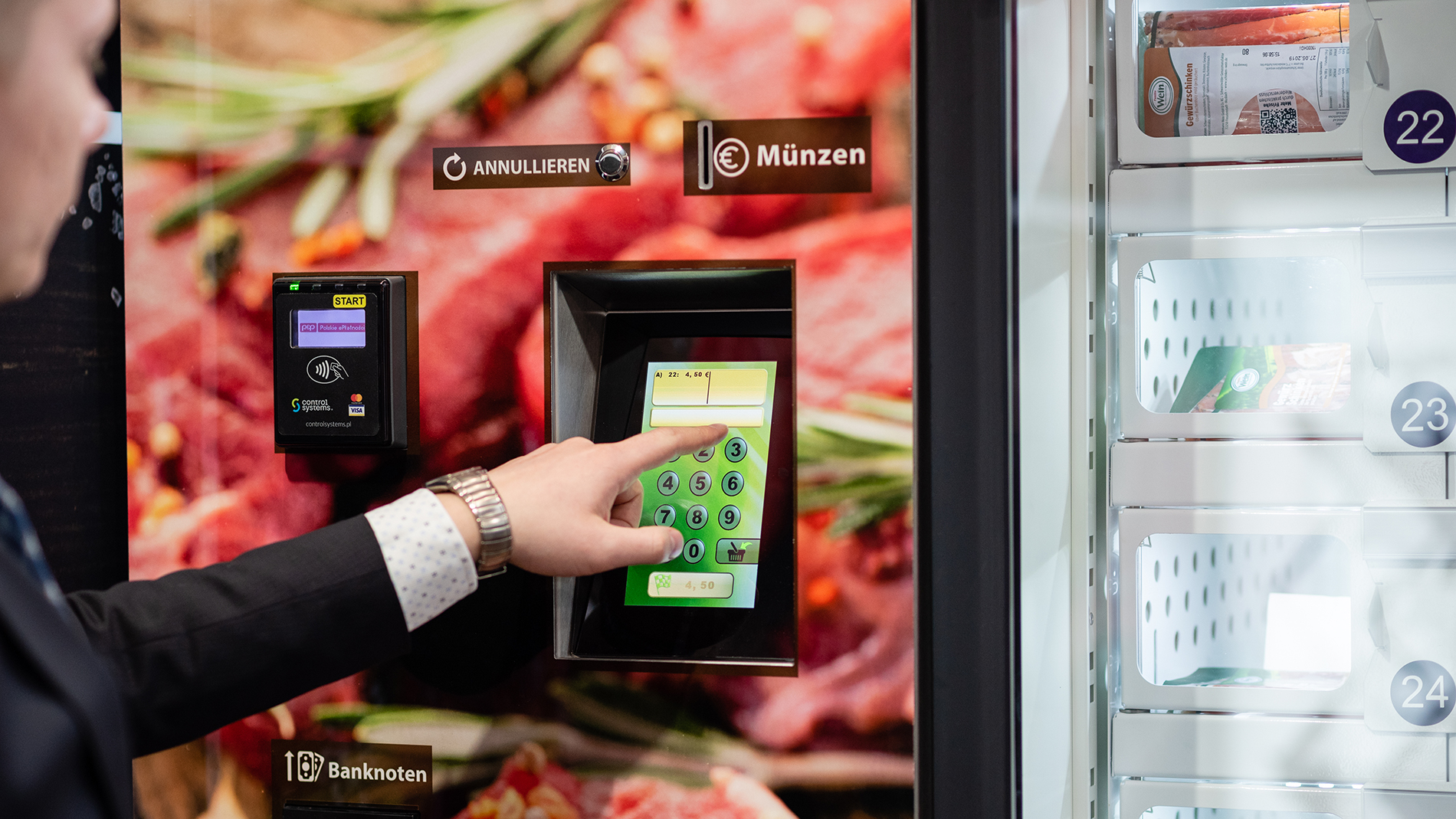 Given the high degree of capacity utilisation, unused potential for efficiency must be opened up in the butcher's trade. This includes, for example, scrutinising and simplifying workflows. A further measure is that of investment in modern technologies and digitally supported technologies.
Experts expect particularly large opportunities from the adoption of digital change in the butcher's trade. In this way digital support can be given to business processes which have previously been undertaken in largely analogue form in butcher's shops, such as digital solutions for internal business control, including documentation. Similar products, tailored to small and medium-sized enterprises, also exist for office organisation. Businesses can offer digitally supported services, such as pre-ordering or delivery of food. The payment process can also be handled in a largely simpler way electronically.
A further approach would be to buy-in new digitally supported sales channels via outside service providers. For example outside delivery services which, along with bike deliveries with thermo boxes, also provide an order portal on the internet or for example participation in weekly digital markets, or online food markets.         
On to feature article: "Digitalisation for the trade"
Food trends – focusing on the customer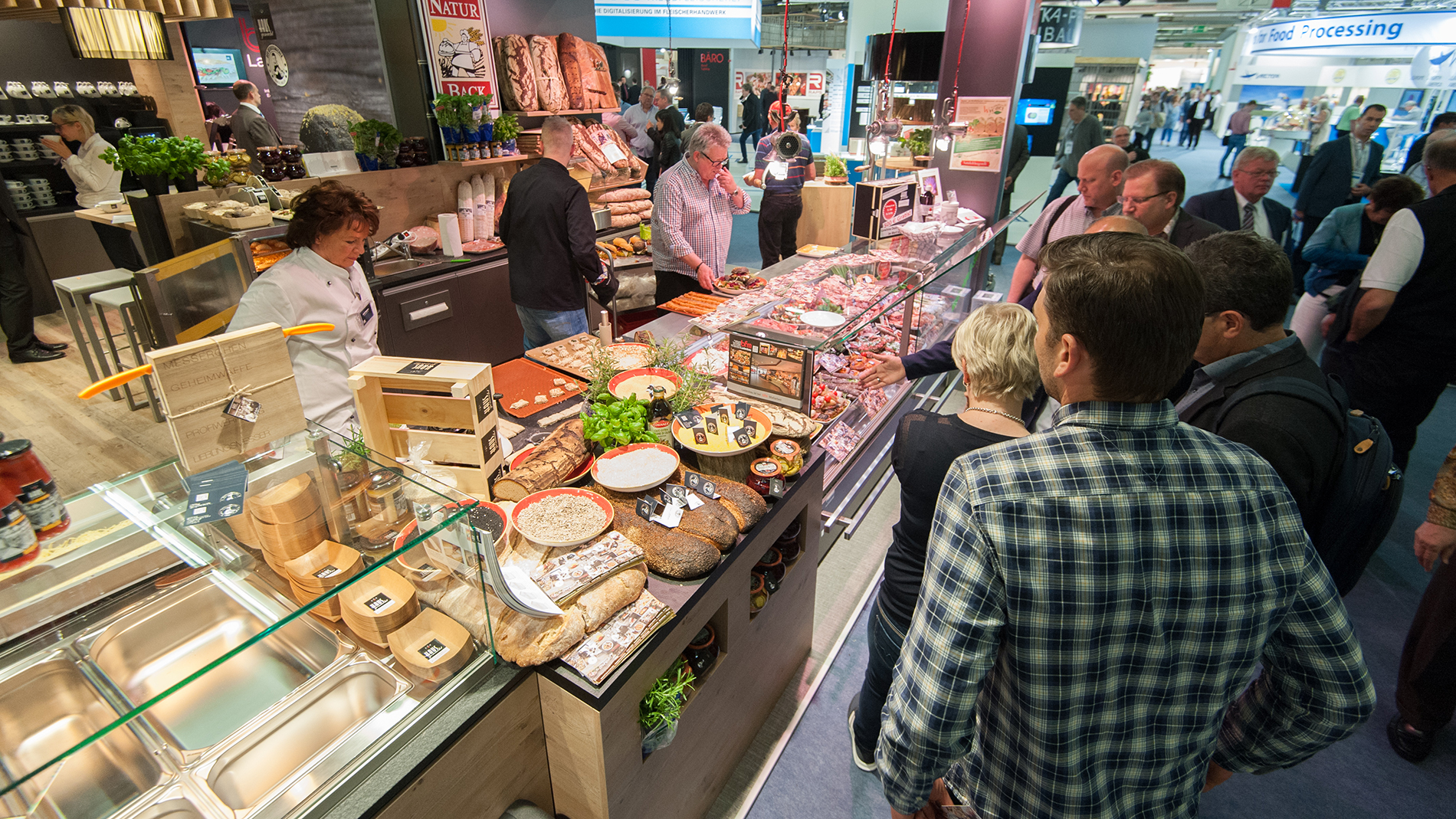 Successful businesses in the butcher's trade must combine both tradition and modernity. The best recipe is a mixture of definite expertise in meat and sausage products, a technological background, and new ideas. The trend towards outstanding quality in the butcher's trade is continuing. By means of its products the trade aims to differentiate itself from the mass market. Consumers are interested and they want transparency.
High quality, not average quality, is one trend. The emphasis is on what is individual and authentic, for instance the regional origin of the animals, unusual breeds, or particular forms of animal rearing and feeding. What applies to meat applies also to sausage. The trend is towards clear and unique recipes, true to the motto "Less is more." Even if the word "convenience" does not always resonate positively among customers, dishes which can be prepared quickly continue to be in demand. What is new is the desire to eat extremely well and healthily.
Innovative butchers are striking out new paths to reach their customers, be it for example with a food truck or via alternative sales channels, such as drive-in automats or online shops. And people's dietary habits are changing, too: new vegetarian or vegan products are coming on the market, many consumers require clean-label solutions and organic products. Out-of-house eating is on the march, as is the demand for particularly high-quality meat.   
On to feature article: "If you don't move with the times.." – Foodtrends at IFFA 2019.