General information about the IFFA for your participation as an exhibitor or a visitor.
Opening times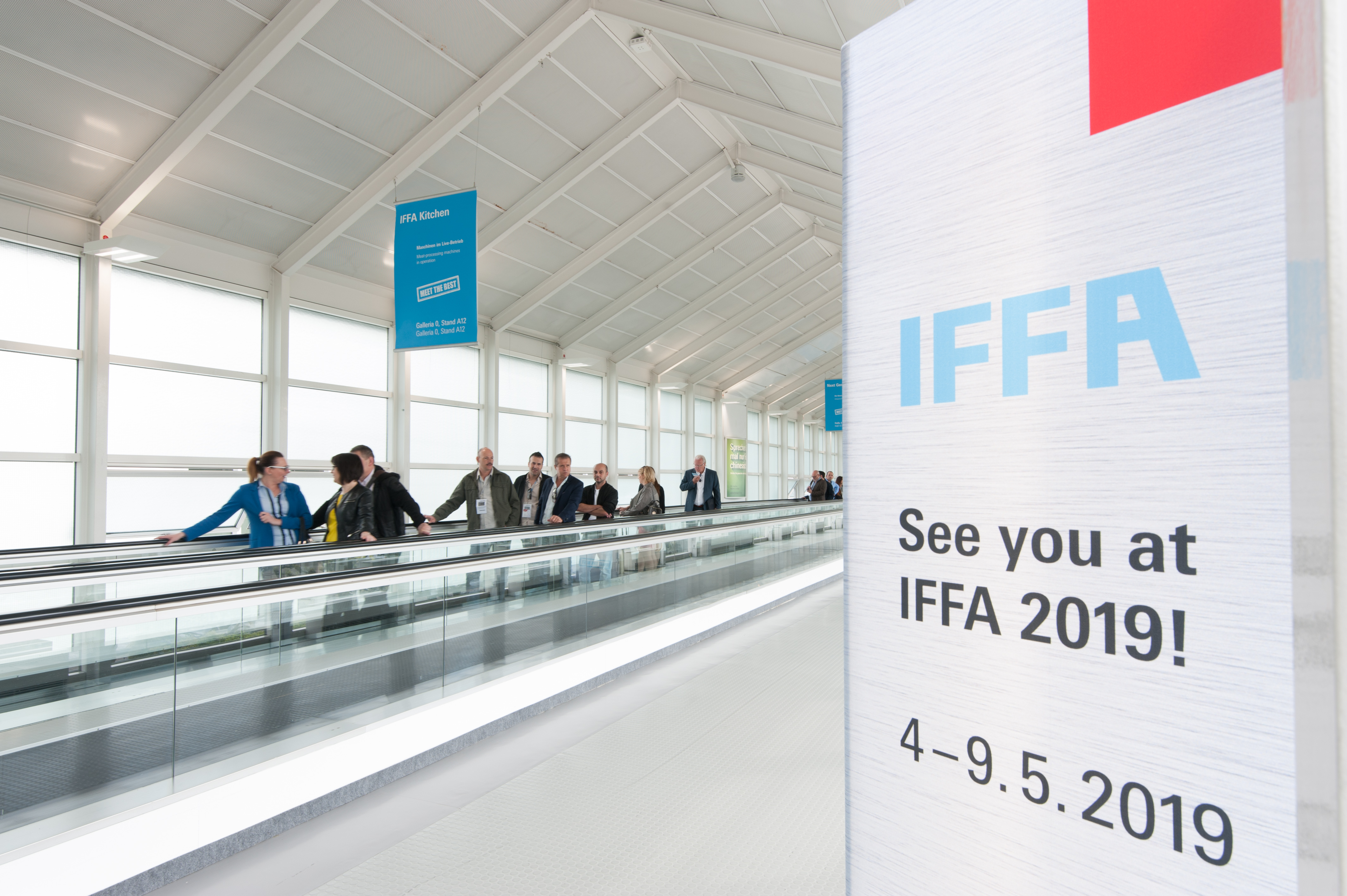 4. - 8.5.2019 (Saturday to Wendesday):
9 a.m. to 6 p.m.
9.5.2019 (Thursday):
9 a.m. to 5 p.m.
IFFA is a trade fair, open to trade visitors only, access is not available to private visitors. Cash sales and sample hand-outs are not permitted. On the whole exhibition ground photographing, filming, and the carrying of cameras is only allowed with the approval of Messe Frankfurt.
Admission IFFA 2019
Secure your ticket for IFFA 2019 at the ticket shop.
One-day ticket
Box office
24,00 EUR
Online ticket

22,00 EUR

Reduced one-day ticket (children, students, only box office)
12,00 EUR

Season ticket
Box office
48,00 EUR

Online ticket
44,00 EUR

Admission ticket = Local public-transport ticket
All admission tickets (except complimentary tickets) include free travel using local public-transport services operated by the RMV public-transport authority throughout the entire area covered  by the authority. Tickets purchased on arrival at the fair only entitle the user to travel back from Frankfurt Fair and Exhibition Centre free of charge. Vouchers must be exchanged for an admission ticket on the internet to be able to use local public-transport services operated by the RMV public-transport authority to and from the fair.Only visitors who have exchanged their voucher for an admission ticket are entitled to enter the fairground. Online tickets are only valid for use on local public-transport services operated by the RMV public-transport authority in combination with a valid identity card or passport.
IFFA Navigator App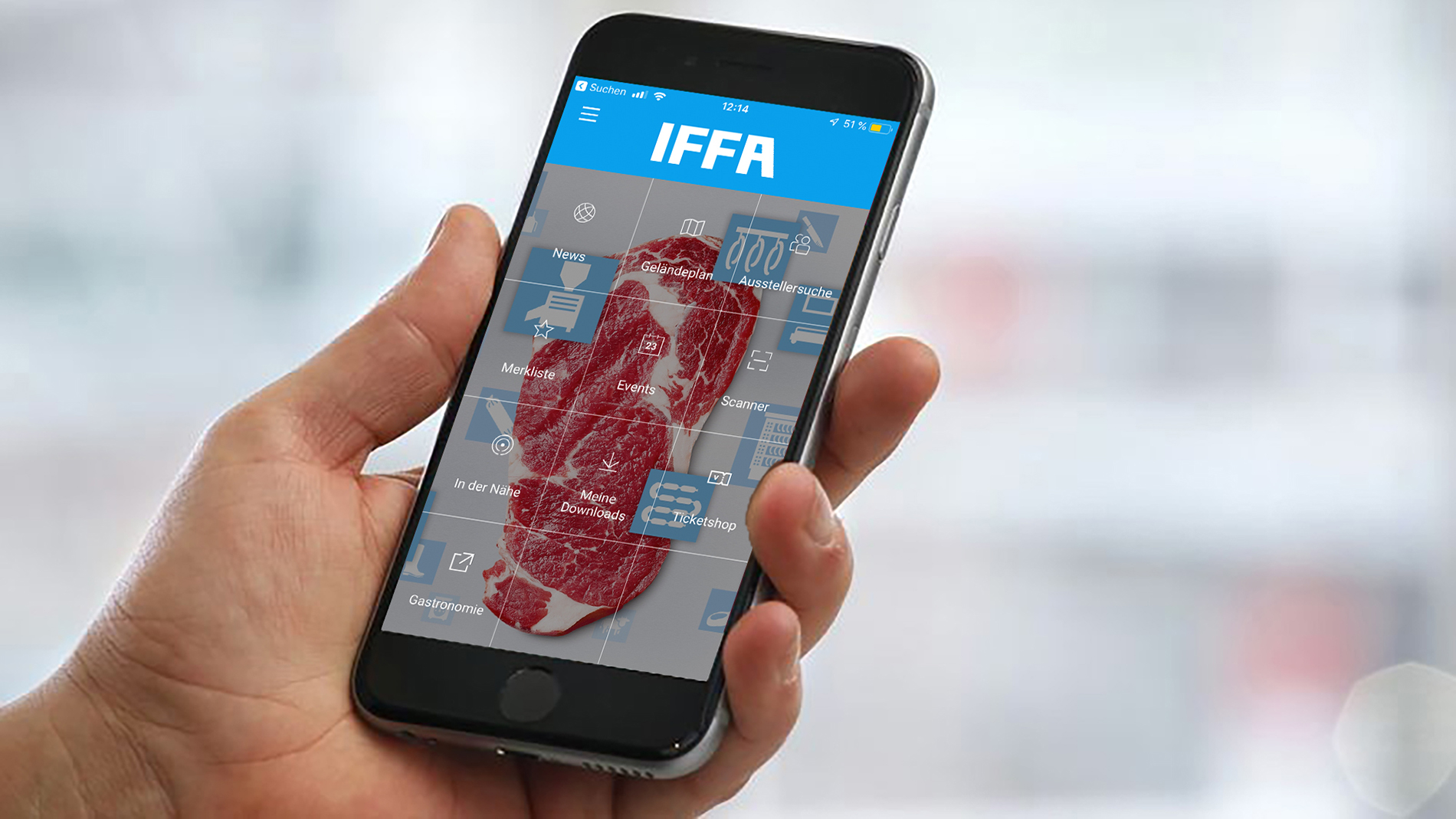 The "IFFA Navigator" app is your orientation guide to the show. Here you can find all exhibitors and products, hall plan with booth details as well as the events and news of IFFA 2019. The IFFA Navigator is available for Apple-Products (iPhone, iPod touch, iPad) on the App Store and for Android on the Google Play Store as a free App.
IFFA Navigator on the Apple App Store
WiFi
At the fairground, you can log in to our free WiFi network. Use your Messe-Login or your ticket ID for "Messe Frankfurt WiFi" with any WiFi device. This access is best suited to occasional checking emails or other messages. For higher rates of data transfer we offer special networks.
Publications and Catalogue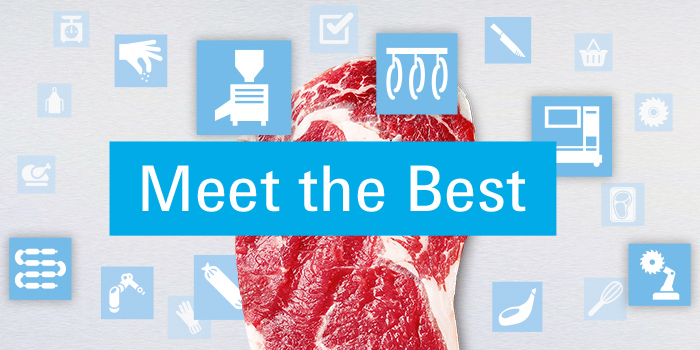 Use the official catalogue to gain a complete and efficient overview of all exhibitors at the IFFA. Detailed information will support you for the preparation and review of your visit. The catalogue will available a few weeks before the show as a printed version and as a digital PDF version (Orderable on 29 Mar 2019).
The printed version is available on site and can be ordered in advance to then be picked up at the Messe Frankfurt ticket service (Dispatch starting on 17 Apr 2019).
Our exhibitors take advantage of e-catalogues to publish additional photos and videos.
By purchasing the current edition, all content of the catalogue is available on your mobile devices, including the list of exhibitors and the list of products and all the information about the exhibitors.
After downloading the e-catalogue, all content is available offline as well.
Get the e-catalogue app here:
Apple Store
Google Play Store (Android)
Amazon