General information about the IFFA for your participation as an exhibitor or a visitor.
Opening times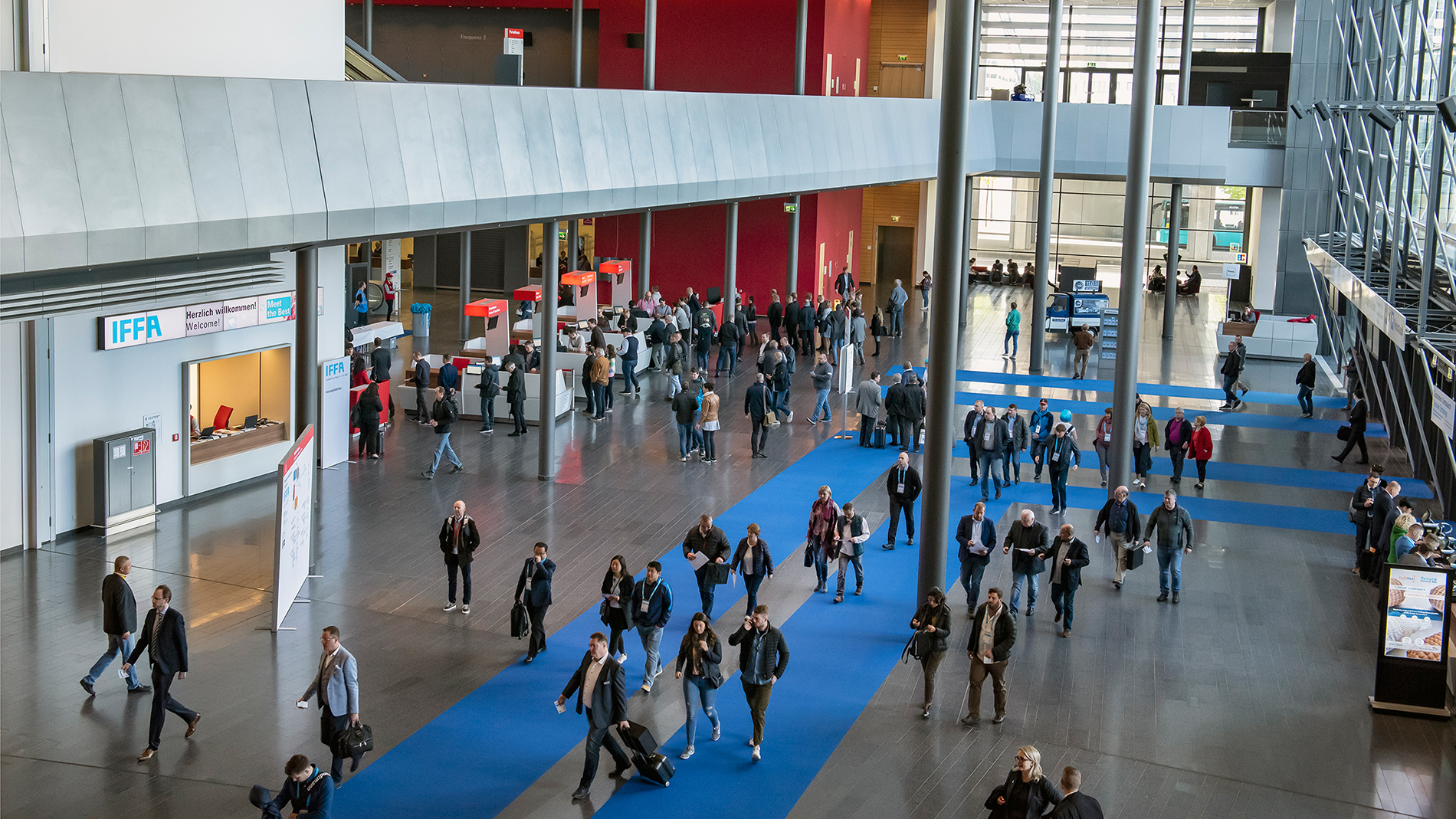 14. - 18.5.2022 (Saturday to Wendesday):
9 a.m. to 6 p.m.
19.5.2022 (Thursday):
9 a.m. to 5 p.m.
IFFA is a trade fair, open to trade visitors only, access is not available to private visitors. Cash sales and sample hand-outs are not permitted. On the whole exhibition ground photographing, filming, and the carrying of cameras is only allowed with the approval of Messe Frankfurt.
Tickets
Visitor tickets for IFFA 2022 can be purchased in the online ticket shop about three months before the event.
IFFA Navigator App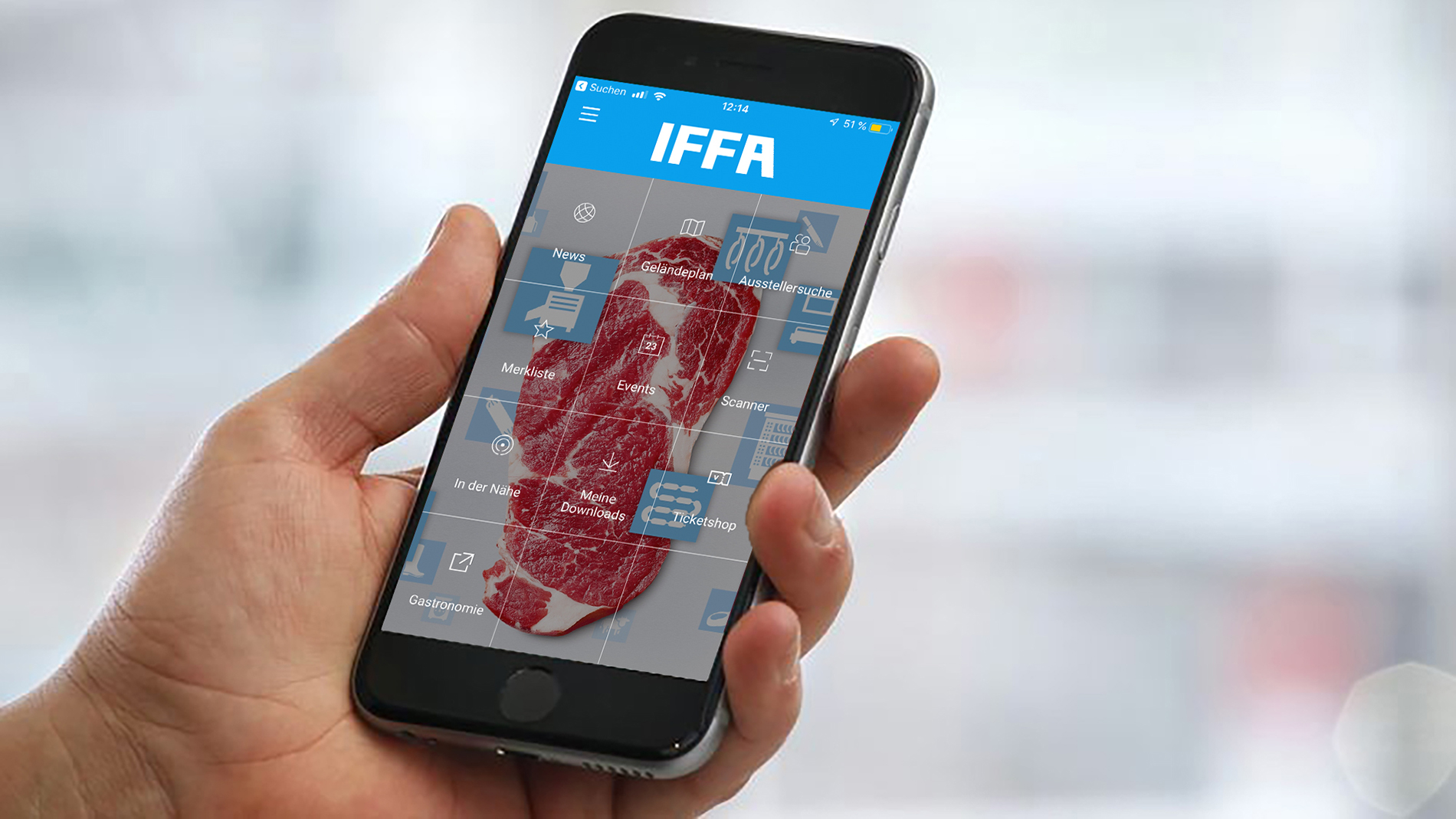 The "IFFA Navigator" app is your orientation guide to the show. Here you can find all exhibitors and products, hall plan with booth details as well as the events and news of IFFA 2019. The IFFA Navigator is available for Apple-Products (iPhone, iPod touch, iPad) on the App Store and for Android on the Google Play Store as a free App.
IFFA Navigator on the Apple App Store
Our contacts will be happy to help you with all aspects of your trade fair participation.
Contact us
WiFi
At the fairground, you can log in to our free WiFi network. Use your Messe-Login or your ticket ID for "Messe Frankfurt WiFi" with any WiFi device. This access is best suited to occasional checking emails or other messages. For higher rates of data transfer we offer special networks.
Publications and Catalogue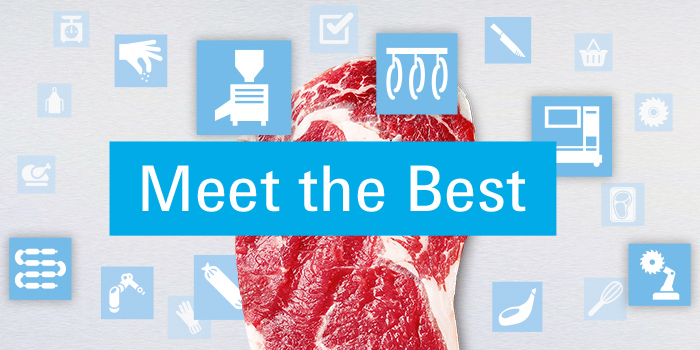 Use the official catalogue to gain a complete and efficient overview of all exhibitors at the IFFA. Detailed information will support you for the preparation and review of your visit. The catalogue will available a few weeks before the show as a printed version and as a digital PDF version.
The printed version is available on site and can be ordered in advance to then be picked up at the Messe Frankfurt ticket service.
Our exhibitors take advantage of e-catalogues to publish additional photos and videos.
By purchasing the current edition, all content of the catalogue is available on your mobile devices, including the list of exhibitors and products with further information.
After downloading the e-catalogue, all content is available offline as well.
Get the e-catalogue app here:
To the Apple App Store
To the Google Play Store (Android)
To the Amazon Kindle Fire