To keep orientation simple during your visit, here you find ground plans to download.
IFFA Fairground 2019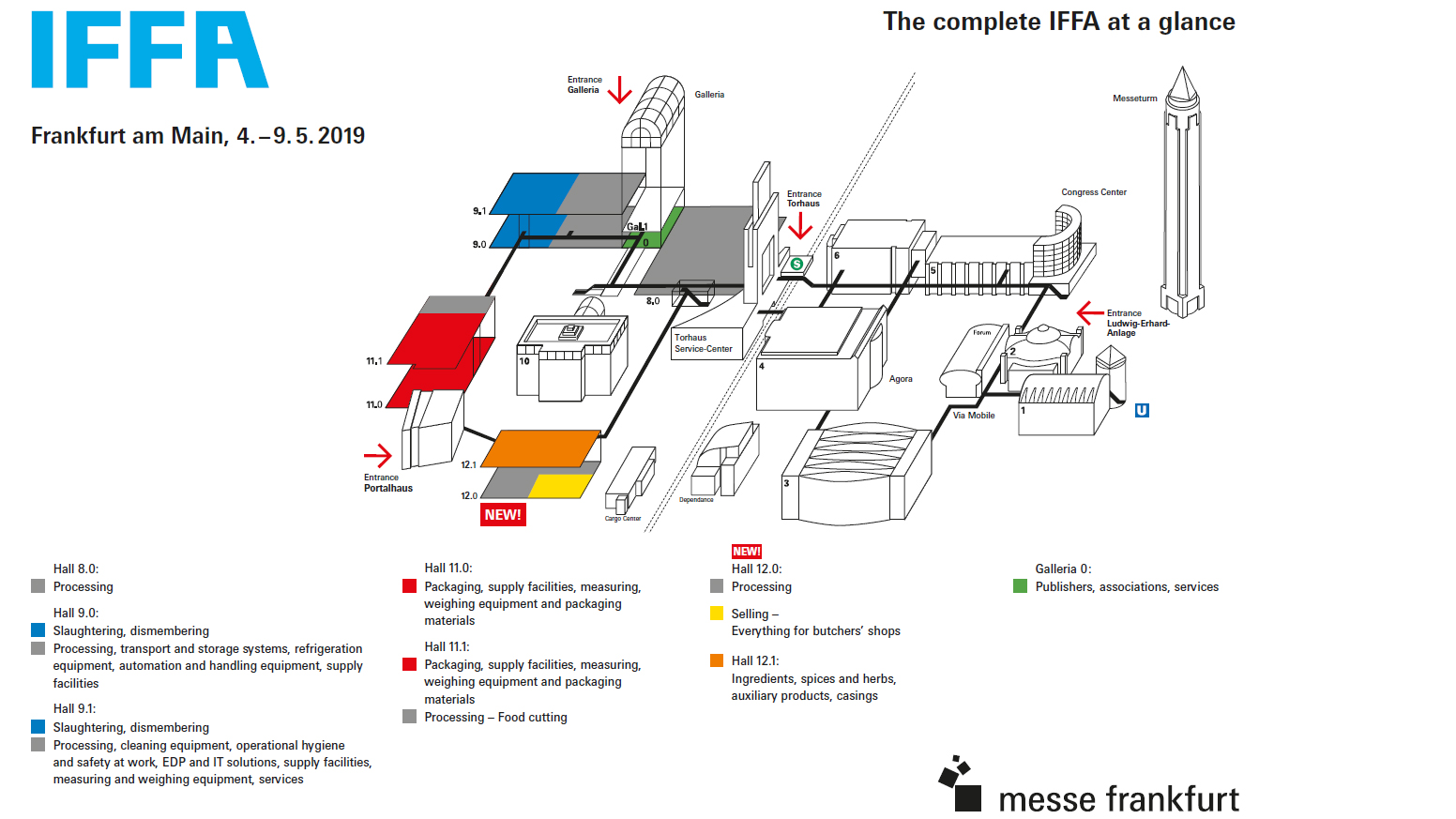 Hall 12
Once the new Hall 12 has been put into service, the face of IFFA will change positively and permanently. In 2019 the leading international fair will move completely to the western section of the Frankfurt Fair & Exhibition Centre, thus offering an optimum infrastructure with short distances for visitors and exhibitors. At the same time Hall 4, used up till now, will be terminated and its exhibition space transferred to the western section of the campus. Thus IFFA 2019 will be taking place in Halls 8, 9, 11 and 12.
Via the Via Mobile, the covered and glazed transport system with travellators and escalators, Hall 12 will be directly connected with Hall 8 and 11. This will provide a closed circle, consisting of Halls 8, 9, 11 and 12.
Information counters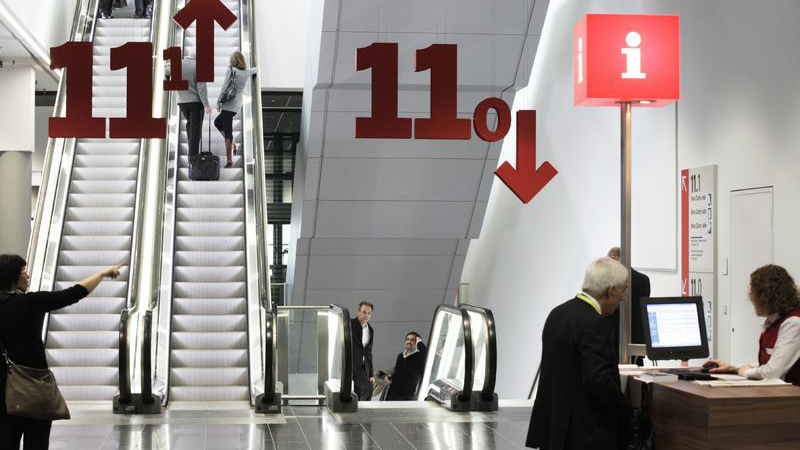 "Where can I find a specific exhibitor? Which exhibitors have got the most wanted products in stock? Which lectures and special events are on, here on the exhibition grounds?" Lots and lots of questions which are answered at our numerous informationpoints. Using our visitor information system which is updated permanently, our friendly hostesses and hosts are at your service. Even lost and found objects are entered promptly. In case you lost sight of fellow travelled persons, just leave a message under the topic "Meetingpoint".