Every three years, IFFA presents the top topics of the industry. Optimised production, resource efficiency, food safety, digital solutions and -new- alternative proteins are the topics of the event. An extensive event programme made IFFA a place-to-be. 
You will find the lectures, special shows and many other events during IFFA clearly sorted by day or topic in our event calendar – and also in the IFFA Navigator APP.
New at IFFA: product segment pet food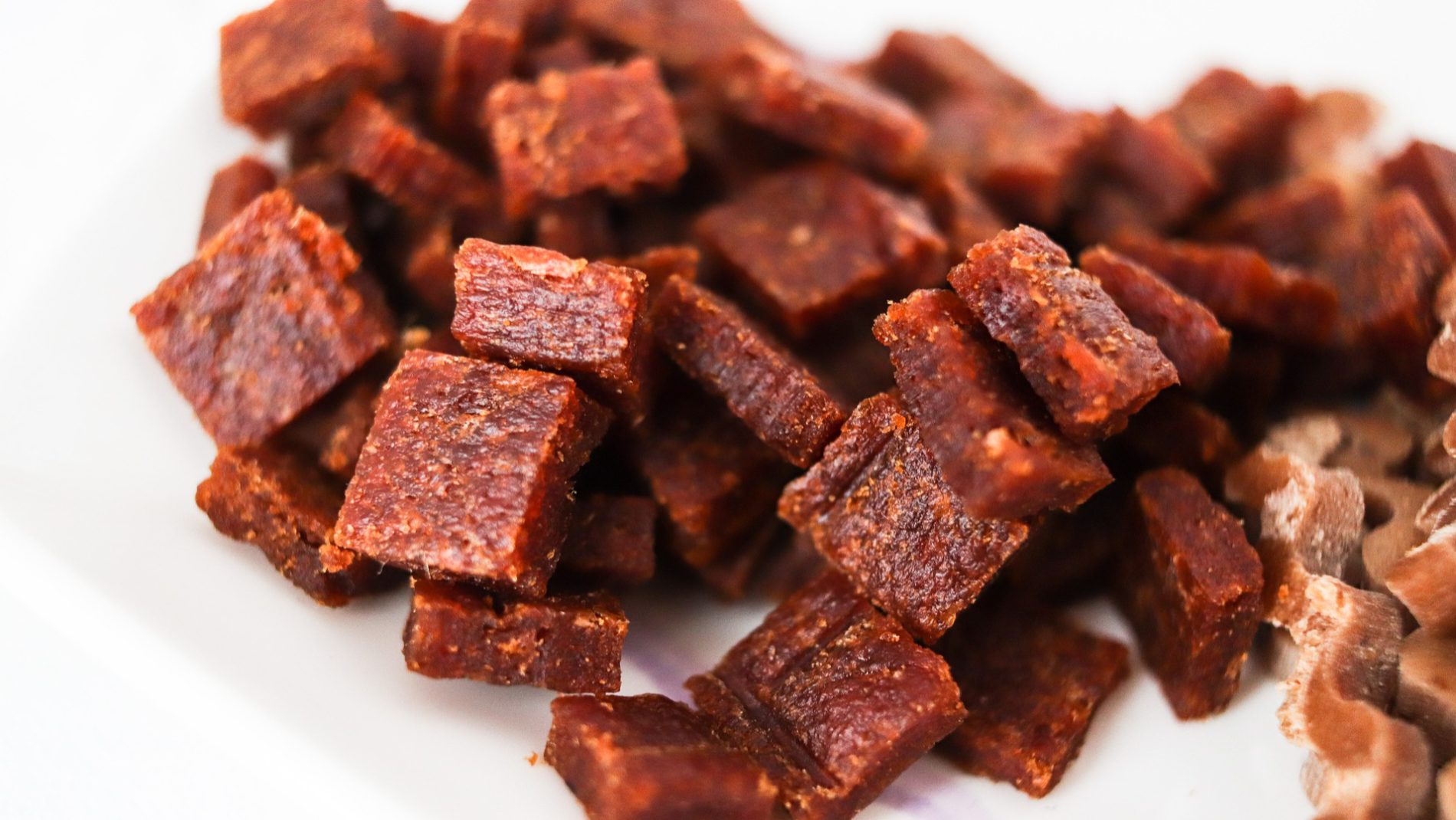 General nutrition trends, such as the move towards plant-based meals, functional foods and other health-promoting ingredients, also have an impact on pet food purchases.
Therefore, the top issues in the meat and protein industry can often be transferred 1:1 to the pet food sector. Sustainability aspects are also becoming increasingly important in pet food. Transparent, sustainable production processes and regionality are increasingly included in the purchasing process. "For the next year, we will see an increase in consumer demand for traceable and sustainable ingredients," says Martinez Carrillo, President of Pet Solutions at food company ADM. "Consumers want to know where the meat for their four-legged friend comes from or are switching to plant-based alternative products for their pet as well."
Most pet food companies have already introduced meat-free alternatives that contain plant proteins and/or eggs, or rely on proteins from insects. Due to allergies, grain-free diets for pets are also becoming more popular, with soy gaining a greater role in feeding.
The industry is also seeing greater demand for science-based foods that support holistic health management of the animal. There is a strong trend towards personalisation, i.e. food tailored to the needs of specific age groups, breeds and sizes of animals.
Consumers are also increasingly switching to frozen and freeze-dried pet food, with this market expected to grow by 11% in 2022. Packaging and transport routes are therefore coming under increased scrutiny.
Ultimately, pet owners follow all these trends for one reason: they hope their pet will live longer and healthier.
Impressions of the IFFA events