The comprehensive complementary programme of events rounds off your visit to IFFA. These events give you a concentrated overview of the latest trends and developments in your sector.
International Quality Competitions
At the International Quality Competitions of the German Butchers' Association (Deutscher Fleischer-Verband – DFV) all participating butchers can measure the variety and quality of their artisan products against those of international competitors. It is not only the cups, medals and certificates that make the competitions attractive. They are also an important tool that butchers can use for checking and improving the quality of their products. The competitions have a great tradition and are one of the highlights of IFFA.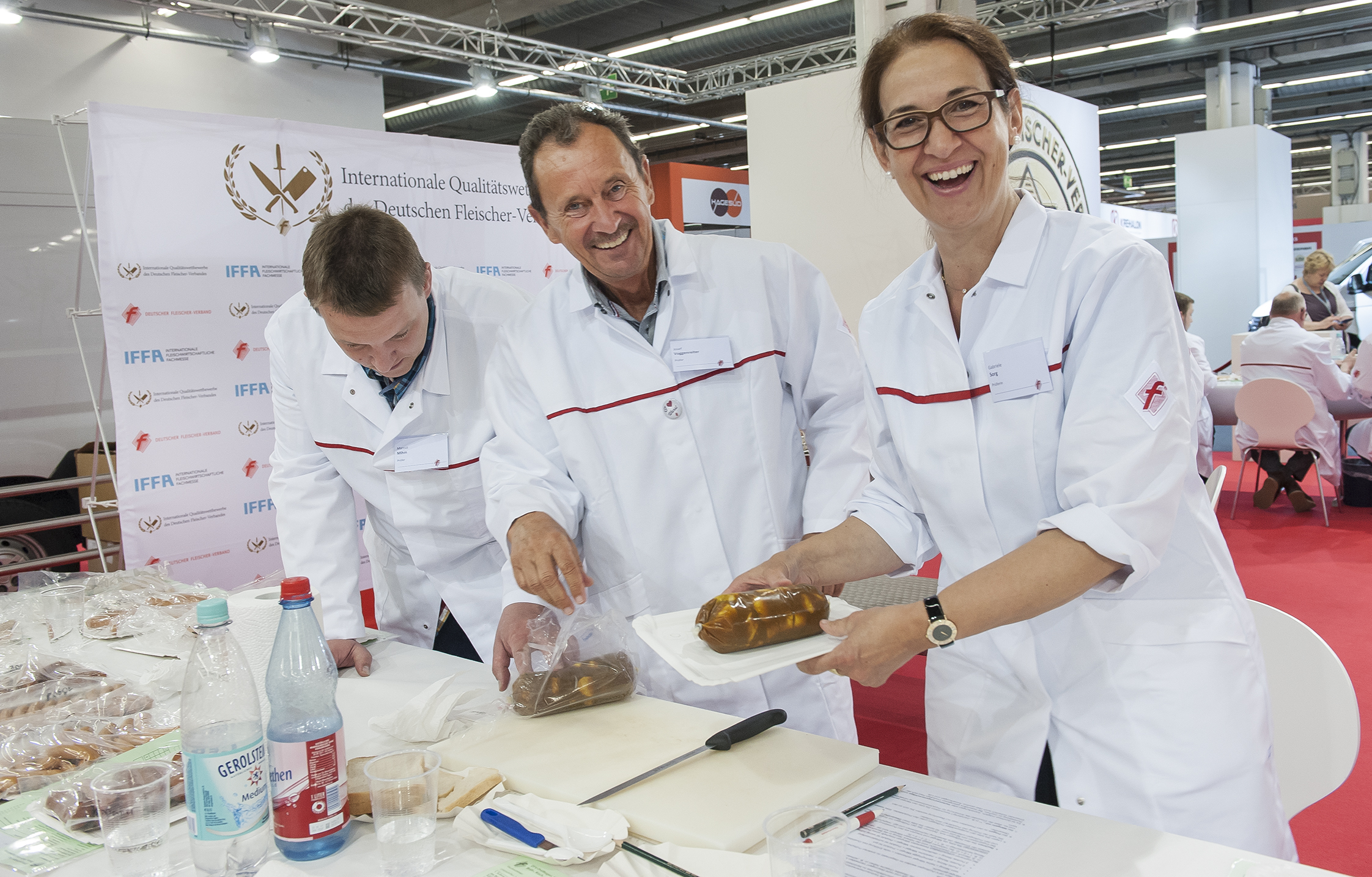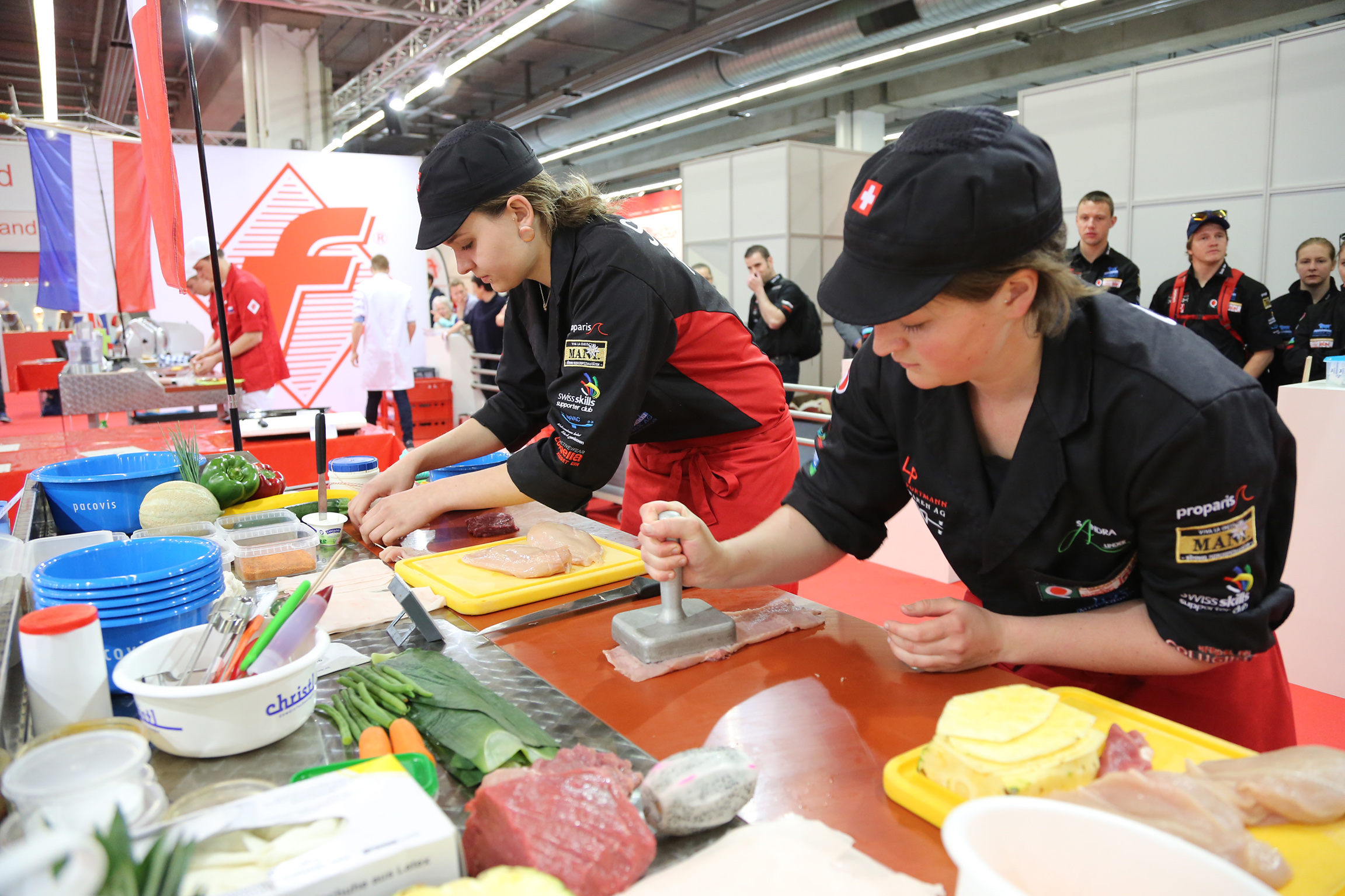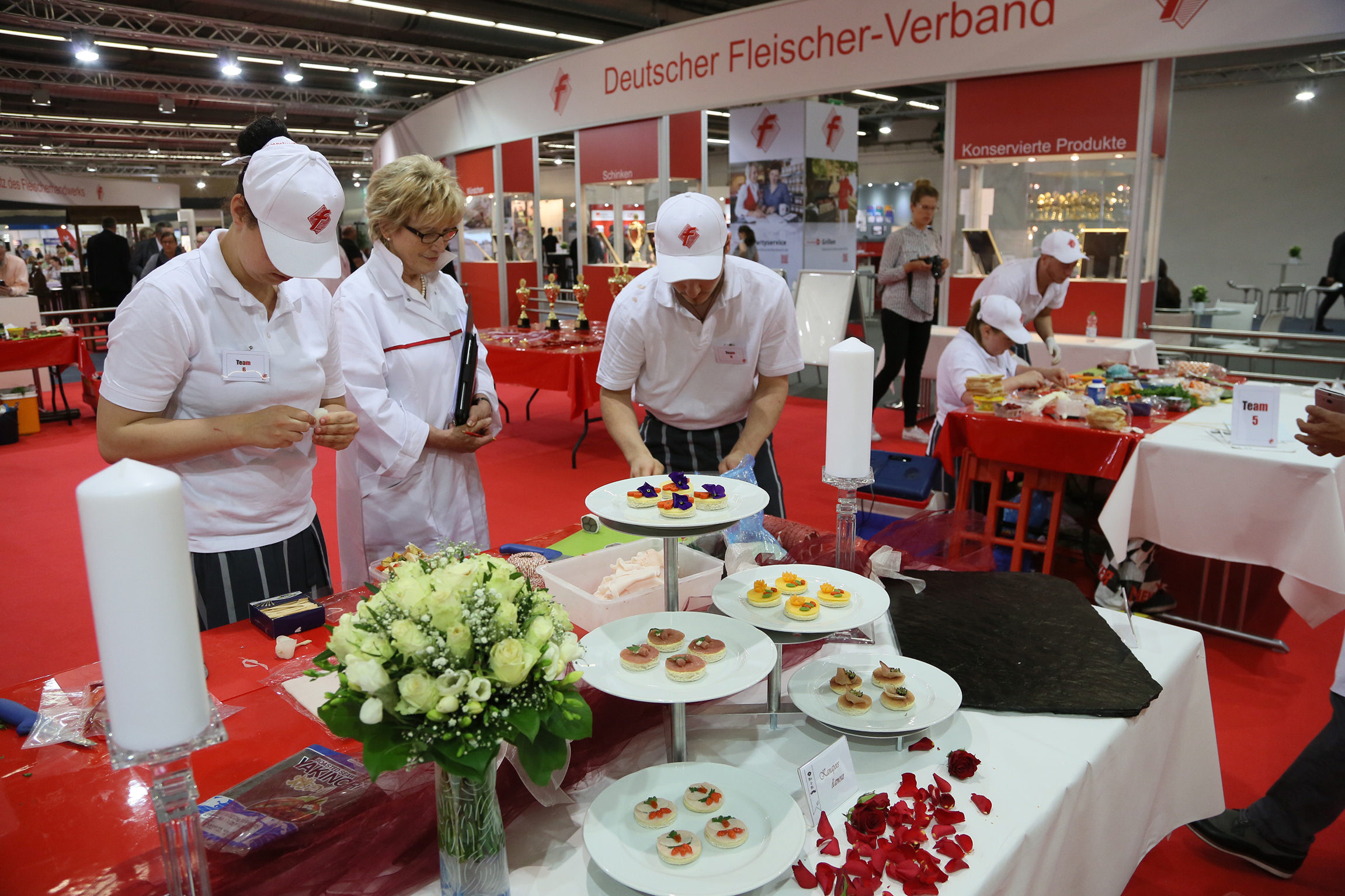 IFFA Forum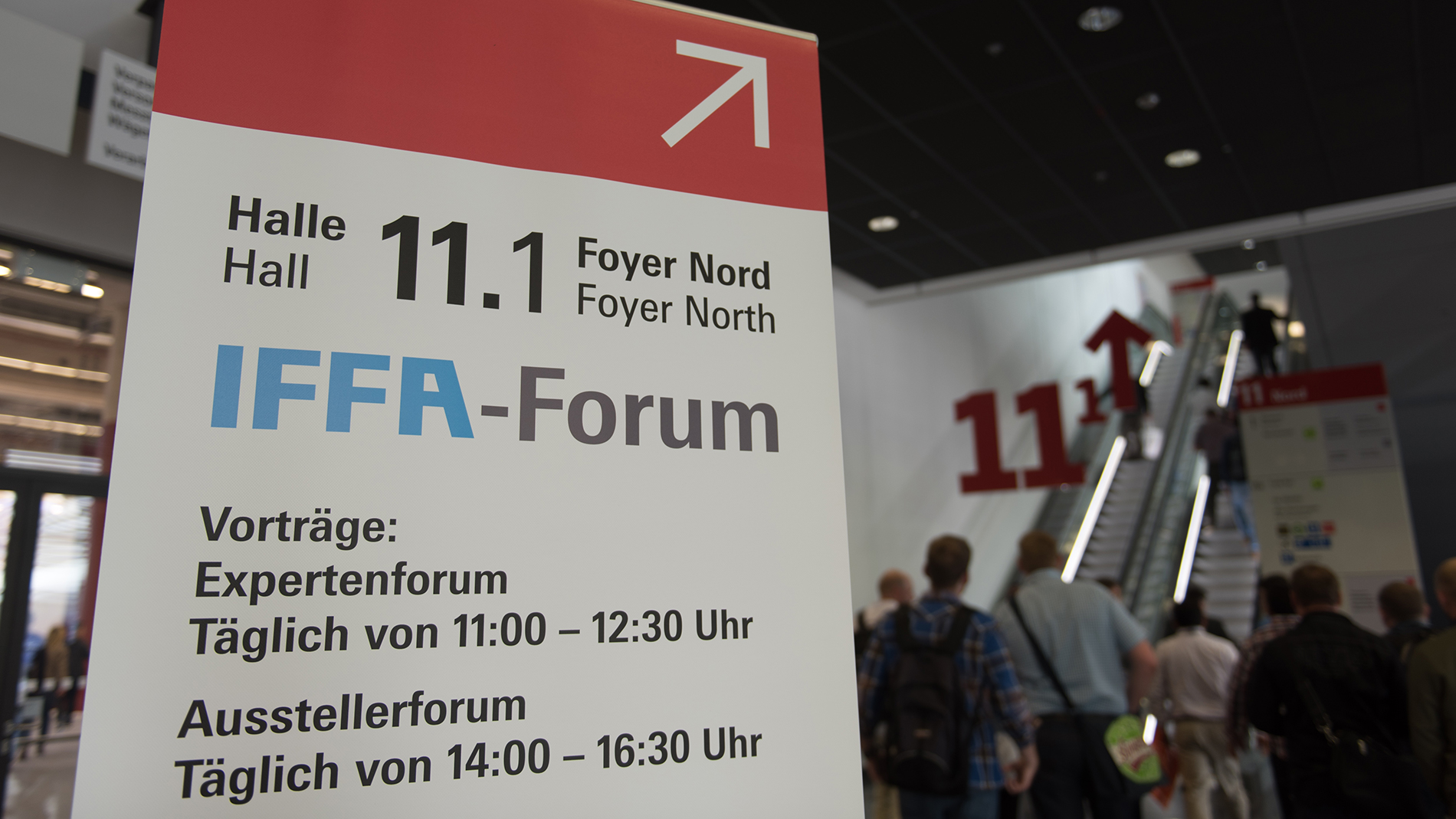 The IFFA Forum combines expert lectures with practical examples from exhibitors and spotlights an important trend every day. The expert lectures will be held in English or German with a simultaneous translation into the other language. The Forum is free of charge and open to all trade visitors.
IFFA Kitchen
At the IFFA Kitchen visitors can see a production line with meat-processing machines in operation. Under realistic circumstances, food engineers will demonstrate how meat loaf is made several times a day – and the finished product will be available for tasting immediately afterwards. Moreover, the IFFA Kitchen will vividly show the extent to which meat-processing technology has developed over the last 150 years.
"Next Generation – Food Manufacturing"
In the "Food Manufacturing" show you'll find a wide range of meat, sausage, vegetarian and vegan products from innovative butchers. The focus here is on understanding new eating habits and showing the butcher as a food expert who offers meat, sausages and much more for everyday consumption. New target groups are addressed here. The show also concentrates on the continuing trend towards the eating-out market and food-to-go. All products are therefore made in small portions and presented in new to-go packaging manufactured from renewable, environmentally friendly or compostable raw materials. The special show is organised by Messe Frankfurt in cooperation with Frankfurter Fleischer- Fachschule J. A. Heyne.