Read everything about trends, products and exhibitors and your efficient advertising opportunity here.
As Messe Frankfurt's publishing house, we are able to offer you a wide range of publications:
We will be happy to advise you personally - simply contact us.
Trade fair newspaper Frankfurt daily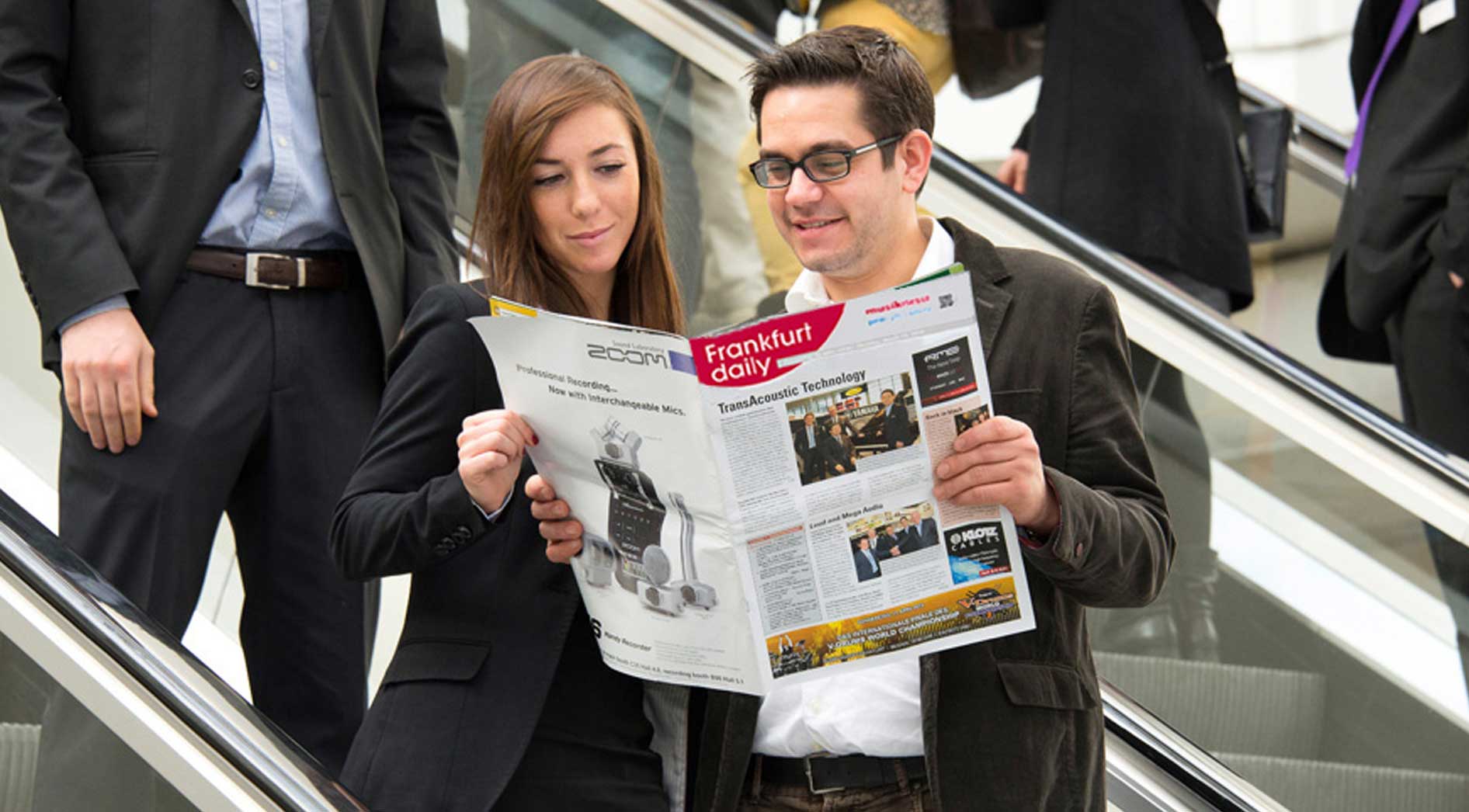 Frankfurt daily offers trade fair visitors information on new products, industry themes, trade fair highlights, trends and special events. Exhibitor lists offer an overview of all exhibitor companies. With image or product ads, companies showcase their products and services for the event.
You can receive Frankfurt daily directly at the relevant event or as digital issues.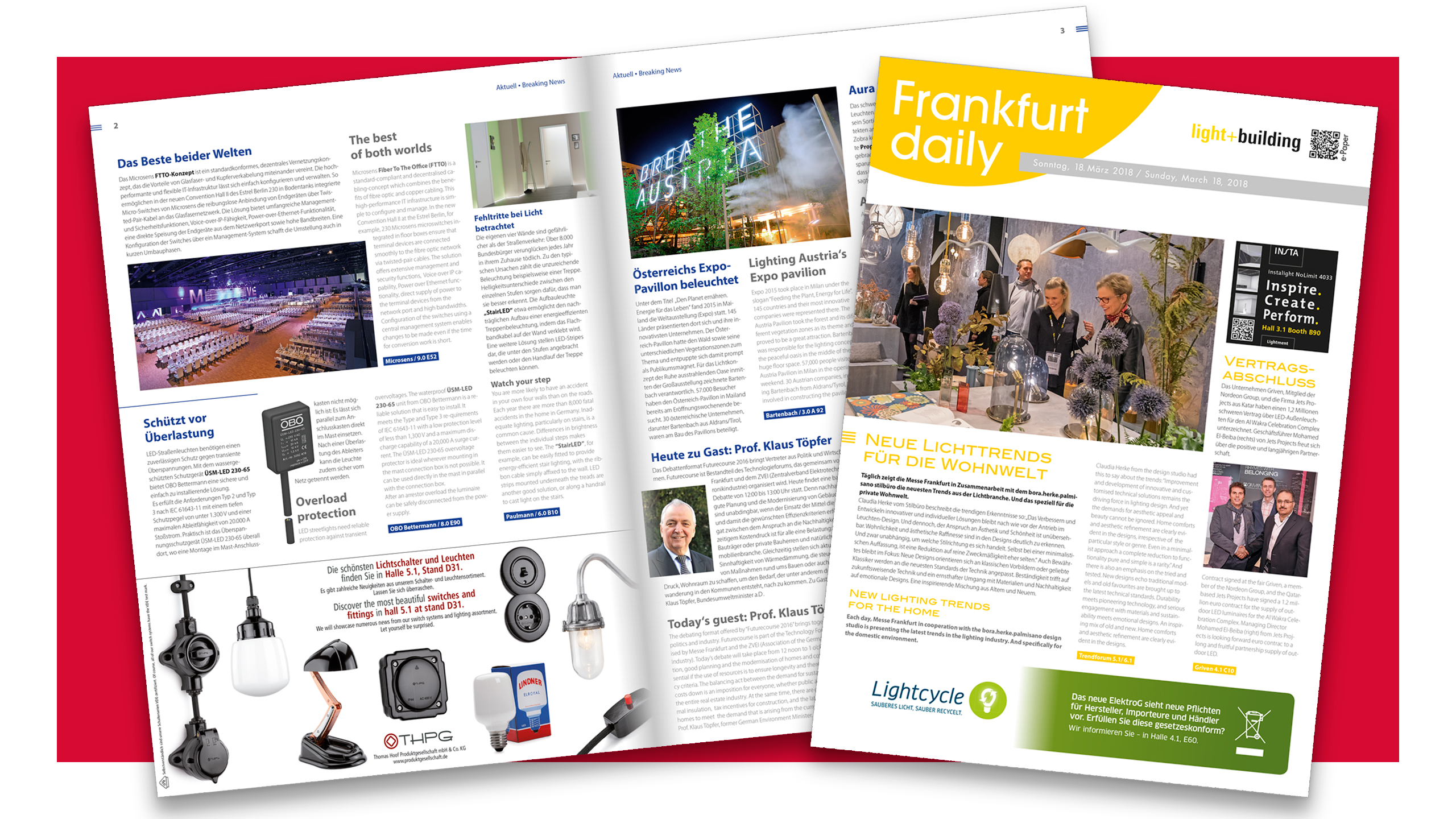 Image or product ad
Your image and product ads help you stand out from your competitors – and all that for a fair and transparent pricing model. Because with just one booking you will appear in all five editions.
Strong Marketplace
The marketplace is the big setting for small-format ads. 1/6, 1/8 and 1/12 pages, and now also a ¼ page available as a choice format.
Media data Frankfurt daily
You can find the media data for Frankfurt daily and some sample issues here.
Additional advertising opportunities in the e-magazine Frankfurt daily
Web link
Effective online presence: Supplement your advertisement with a web link to your website for a fee.
Picture gallery
An eye-catching upgrade: Supplement your advertisement with a picture gallery.
Video
Reach mobile target groups: Supplement your advertisement with a video and make sure you reach the users of mobile platforms and tablets in particular.

All exhibitors at a glance: Trade fair catalogues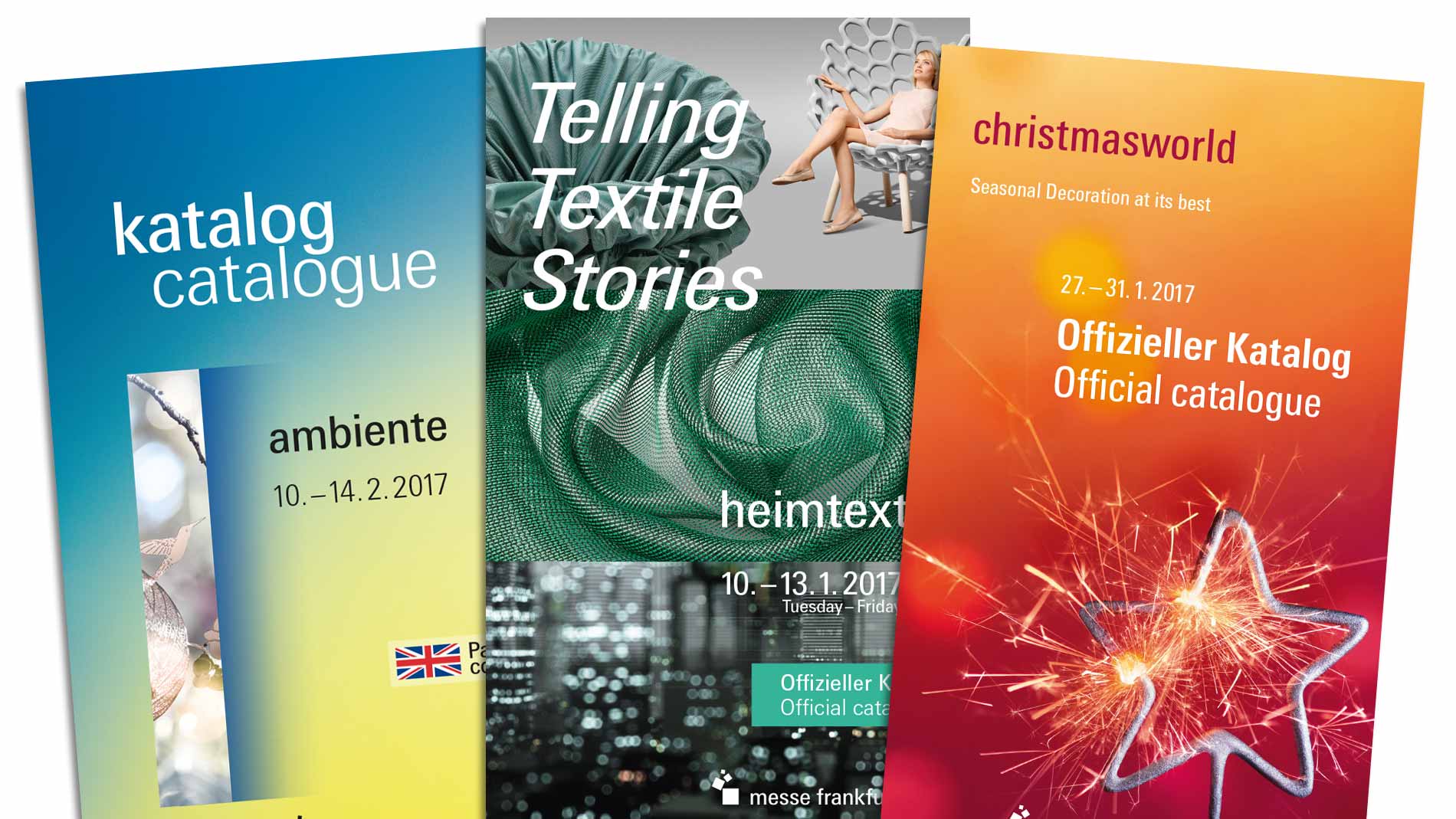 A quick overview of everyone taking part: In our official trade fair catalogues, you can find all exhibiting companies for a particular event.
You can order a printed catalogue or PDF version for download here.
Your company entry in the trade fair catalogues
The most important data on your company is already included in the catalogue media as part of the media package. By booking additional services that supplement this, you can help ensure that you stand out from the crowd.
Find out why product group bookings are particularly useful in our video.  
Always up-to-date: Digital trade fair publications