With around 63,000 visitors and over 1,000 exhibitors, IFFA is the world's leading trade fair and international meeting place for the sector. 67 % of visitors and 62 % of exhibitors come from outside Germany. Top marks for IFFA: 97 % of all visitors say they are satisfied.
IFFA facts and figures
1,036 exhibitors from 49 countries, including all market and technology leaders
The top exhibitor nations are Germany, Italy, the Netherlands, Spain, the USA, France, Denmark, Austria, the United Kingdom, China, Poland
109,900 square metres of exhibition space (gross) in 7 halls, clearly organised
Comprehensive range from slaughtering and processing products, via packaging, to refining and sales
62,440 visitors from 142 countries, i.e., 66 percent of visitors come from outside Germany.
Trade visitors from the meat-processing industry, the butchers' trade, the food retail trade, wholesalers, importers / exporters, slaughtering and dismembering operations, food and semi-luxuries industry
Exhibitors of IFFA 2019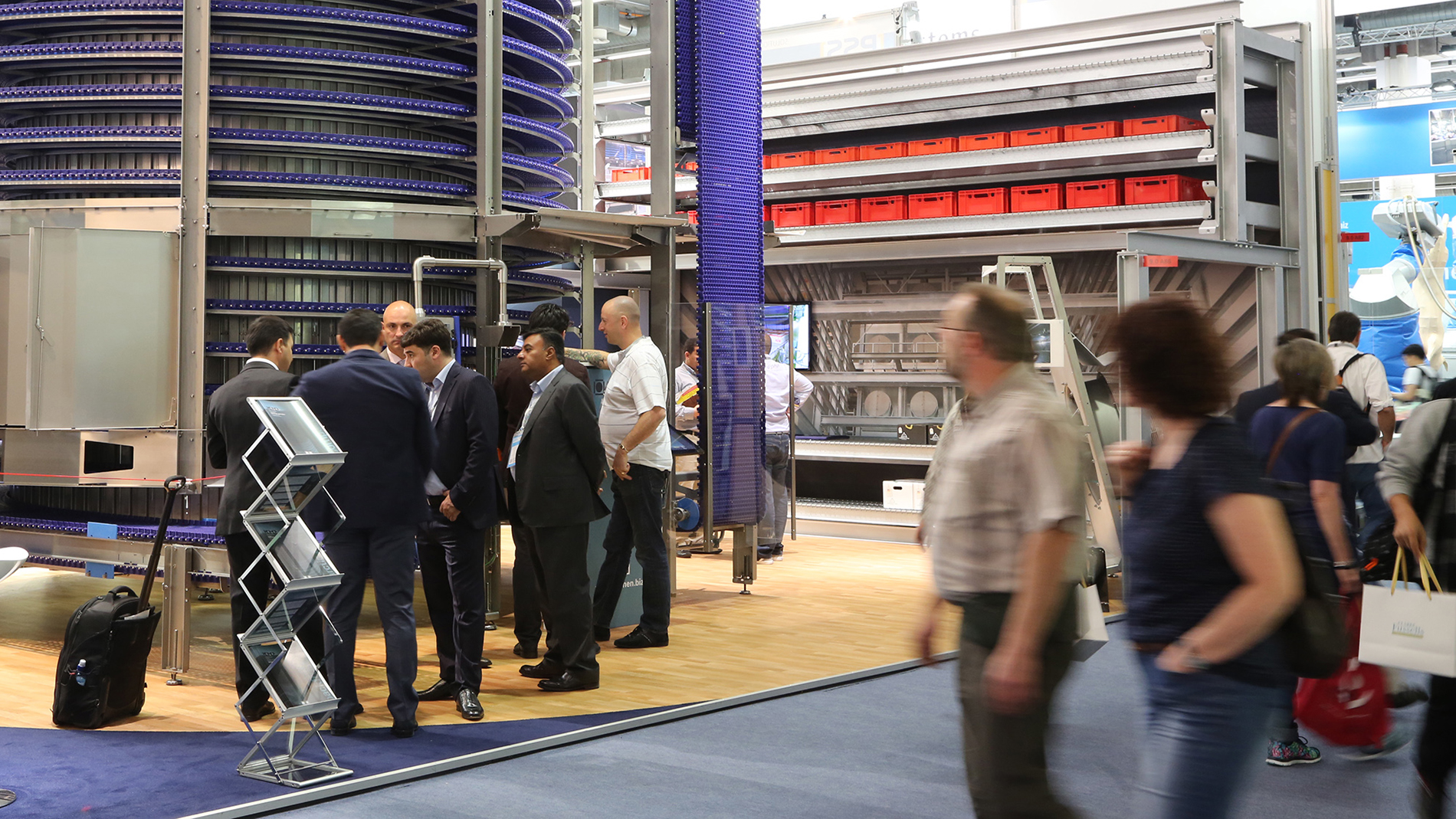 In addition to an overview of all exhibitors and product groups of IFFA 2019, several search and filter options will make preparing for the fair easier.
Exhibitors & Products
The product segments
Processing
Slaughtering and dismembering equipment
Transport and storage systems
Refrigeration technology
Automation technology
Supply facilities
Cleaning equipment, hygiene and occupational safety
IT solutions
Measuring and weighing equipment
Cutting
Packaging
Packing materials
Ingredients, spices, additives, casings
Presentation and sales
Exhibitors look forward to IFFA

Provided by VDMA Food Processing and Packaging Machinery Association
'I am delighted to welcome our customers and business partners to the new Hall 12, which will be used for the first time at IFFA. We will have long and intensive days, moreover we celebrate 70 years Schröter from Saturday to Wednesday from 15h with a "Happy Hour". IFFA is like 6 days of carnival in a row for our industry!'
'IFFA is always a place of international exchange. In these 6 days we often learn what changes our worldwide customers expect or want for their products and productions in the future. This means that IFFA is always a source of new product ideas on our part.'
'A special highlight this year, however, will certainly be the first use of the new Hall 12, which in my opinion is very successful both functionally and architecturally and will therefore significantly enhance the overall image of IFFA.'
Associations and organisations
70 years of IFFA – a magnet for the meat industry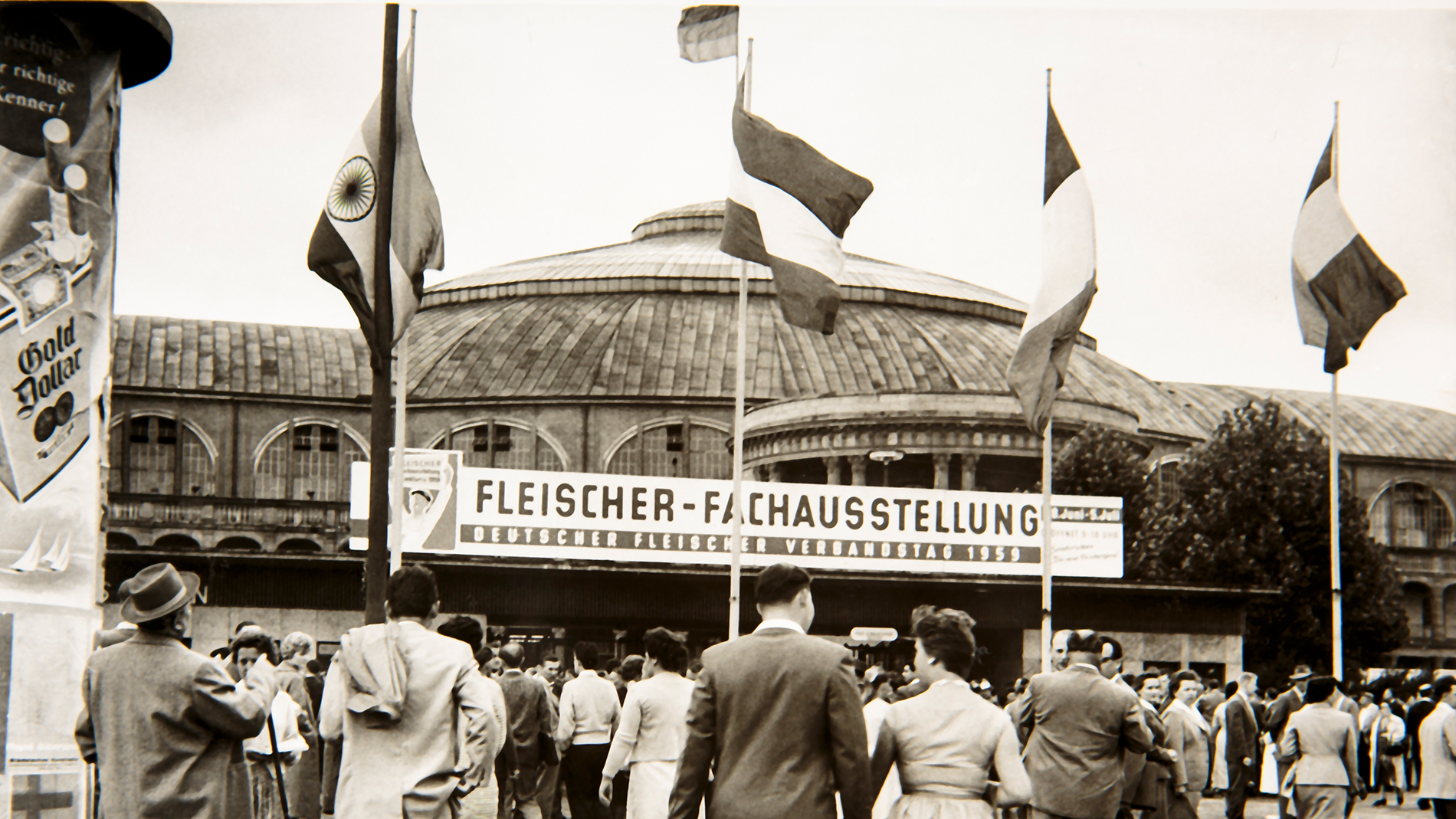 The origins of IFFA go back to 1949 when, as part of a conference of the Butchers' Association of the US Zone in Frankfurt am Main, an accompanying butchers' exhibition was organised. Messe- und Ausstellungs-GmbH of Frankfurt am Main was commissioned to hold it.
Read more about the growth of IFFA over the last decades
Food technologies – trade-fair success and expertise for the food industry times four
Messe Frankfurt accompanies the dynamically growing global food industry with four international trade fairs in Argentina, Russia, China and Germany: international events that attract more than 2,600 exhibitors and around 120,000 visitors from all over the world.
Food Technologies global