For newcomers to the topic of 3D printing: The seminar Discover3Dprinting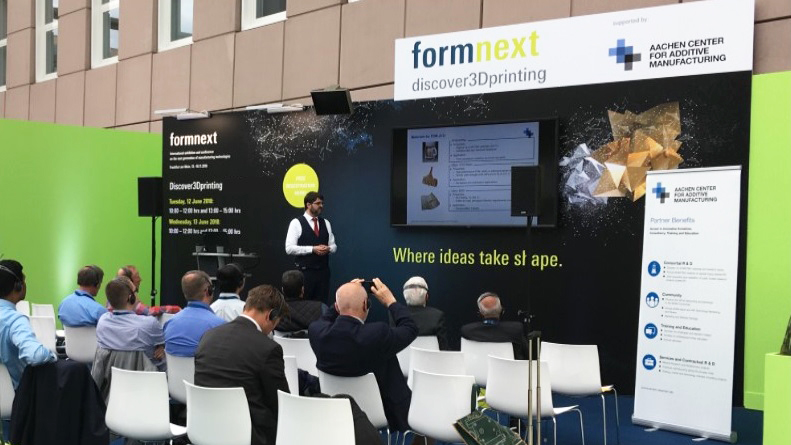 not(e)WORTHY!
What is 3D printing and additive manufacturing and how does it work?
Should I consider 3D printing for my production?
Can I make money with it?
Where to get examples about obstacles, experiences and successful implementation?
What are the first / next steps to get started?
Have you ever asked yourself one of these questions? If you have, you should participate in this seminar.
The seminar will take place on Wednesday, 08. May 2019 from 12:30 - 14:30 hrs in the context of the IFFA Forum in Hall 11.1, Stand C40.
Independent specialists from ACAM – Aachen Center for Additive Manufacturing will give answers for your entry into the world of 3D printing.
What topics to expect:
The Next Big Thing - Hype, Benefits and typical Business Cases
Technology overview - What is possible with today's technologies?
Applying Additive Manufacturing profitably - Success and Failure Stories
Additive Manufacturing for your sector - Concrete approaches and new ideas
The seminar Discover3Dprinting is for you, if you consider the inclusion of additive manufacturing into your production process, but do struggle to find access to the technology.

Register here:
https://eveeno.com/Discover3D_IFFA