Opening times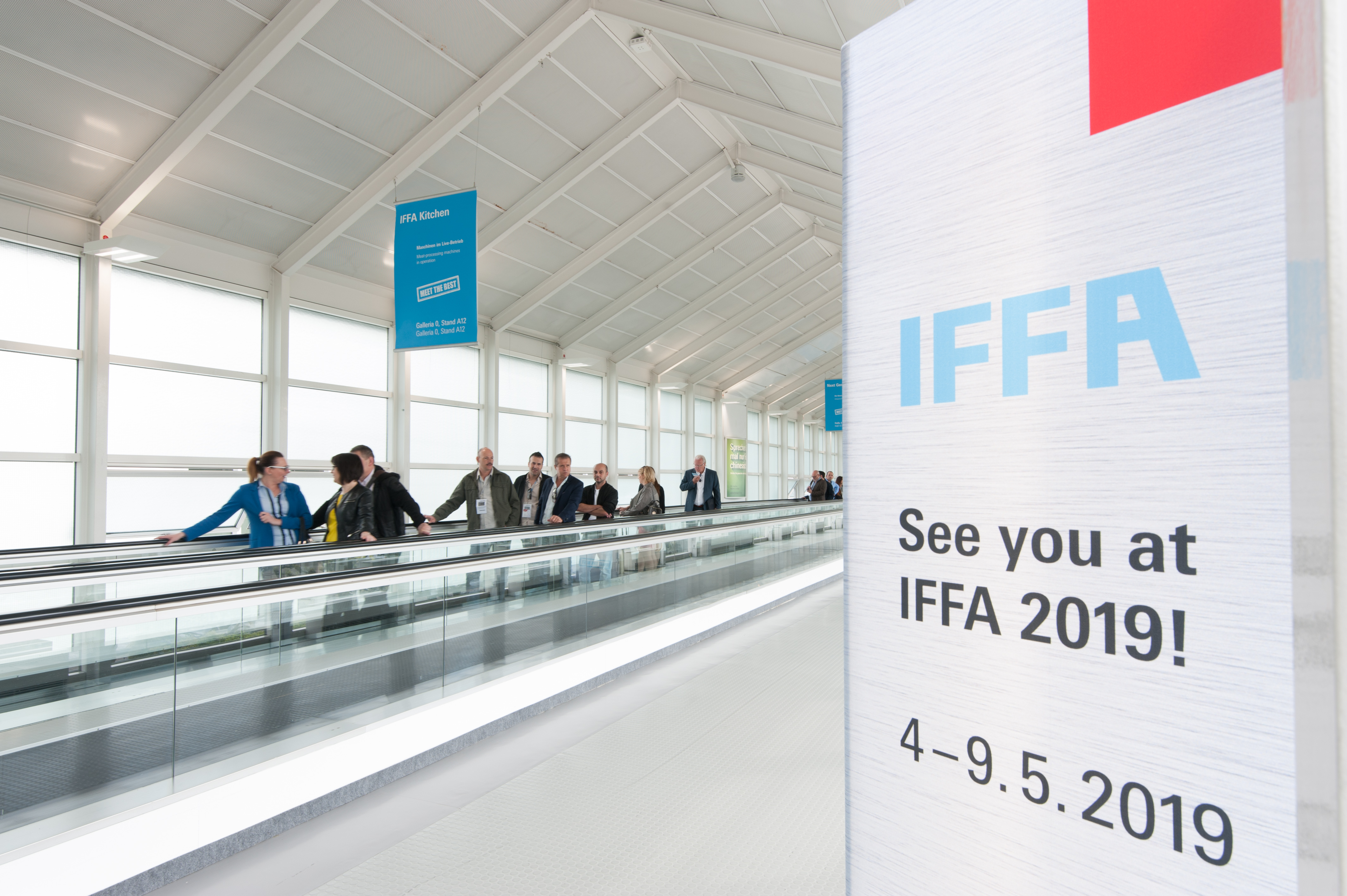 4. - 8.5.2019 (Saturday to Wendesday):
9 a.m. to 6 p.m.
9.5.2019 (Thursday):
9 a.m. to 5 p.m.
IFFA is a trade fair, open to trade visitors only, access is not available to private visitors. Cash sales and sample hand-outs are not permitted. On the whole exhibition ground photographing, filming, and the carrying of cameras is only allowed with the approval of Messe Frankfurt.
Admission IFFA 2019
The IFFA 2019 ticket shop is expected to be available from January 2019.
One-day ticket
Box office
24,00 EUR
Online ticket

22,00 EUR

Reduced one-day ticket (children, students, only box office)
12,00 EUR

Season ticket
Box office
48,00 EUR

Online ticket
44,00 EUR

Admission ticket = Local public-transport ticket
All admission tickets (except complimentary tickets) include free travel using local public-transport services operated by the RMV public-transport authority throughout the entire area covered  by the authority. Tickets purchased on arrival at the fair only entitle the user to travel back from Frankfurt Fair and Exhibition Centre free of charge. Vouchers must be exchanged for an admission ticket on the internet to be able to use local public-transport services operated by the RMV public-transport authority to and from the fair.Only visitors who have exchanged their voucher for an admission ticket are entitled to enter the fairground. Online tickets are only valid for use on local public-transport services operated by the RMV public-transport authority in combination with a valid identity card or passport.
Free WiFi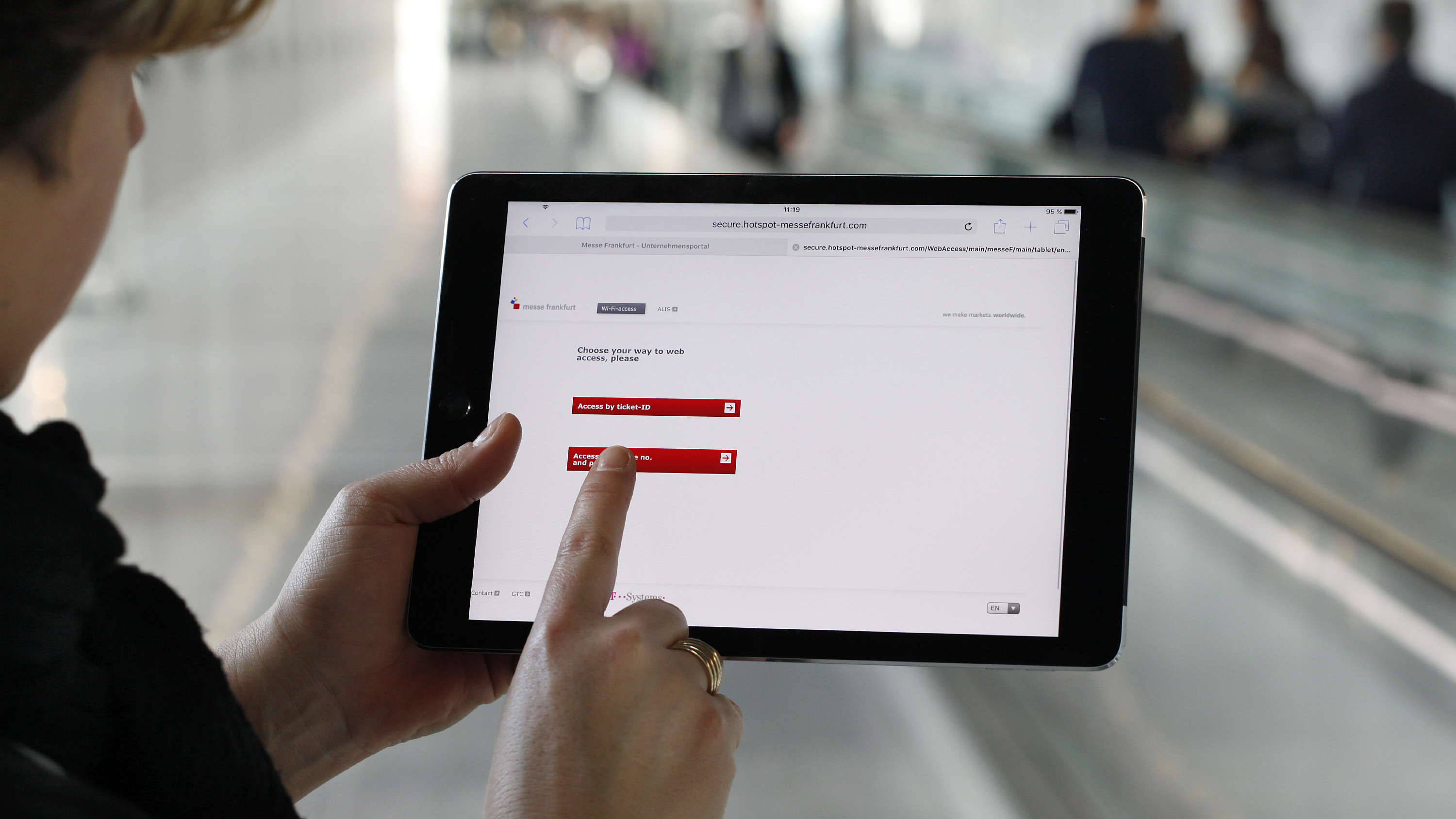 During the fair, wireless access to the Internet is available to you – as a registered user - free of charge throughout the fairgrounds.
Free Wi-Fi on the fairgrounds
All you need is a notebook, smartphone with a standard Wi-Fi card or a mobile phone.


Please observe the following rules:
To use Messe Frankfurt Wi-Fi you need a device with a Wi-Fi card compatible with the international IEEE 802.11b/g standard.
Through Messe Frankfurt Wi-Fi you also can access the Internet using mobile devices including iPhones, Blackberrys, etc.
Using your own Wi-Fi network may result in disruptions to the Messe Frankfurt Wi-Fi network.
Extensive Wi-Fi use throughout the fairgrounds may limit coverage at individual locations.
Bandwidth is limited to 1Mbit/s per user but may be lower depending on the use of Wi-Fi in each hall.
A user can go online with one mobile device maximum.
Publications and Catalogue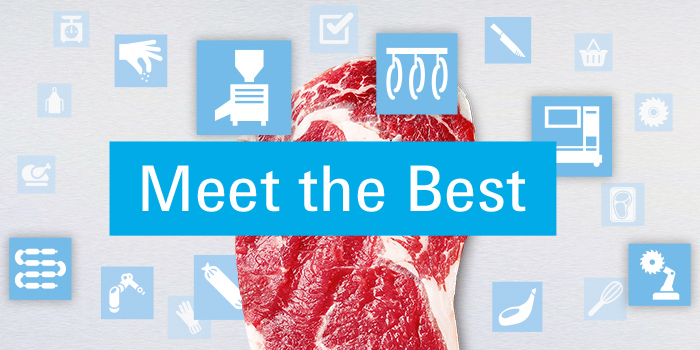 Use the official catalogue to gain a complete and efficient overview of all exhibitors at the IFFA. Detailed information will support you for the preparation and review of your visit. The catalogue will available a few weeks before the show as a printed version and as a digital PDF version.
The catalogue for IFFA 2019 will be available in spring 2019
The printed version is available on site and can be ordered in advance to then be picked up at the Messe Frankfurt ticket service.
IFFA 2016 catalogue as printed and digital version
Price: EUR 23 for the printed catalogue, Shipping is EUR 7 for Germany, EUR 11 for Europe, EUR 20 worldwide
Price: EUR 23 for the digital PDF-version